Why landlords should consider green pest control
Abell Pest Control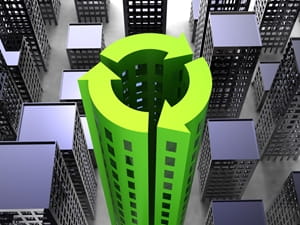 When it comes to eliminating pests, most people don't know what's actually used to destroy the pests - they just want them gone. Well, the truth is some chemicals used are incredibly dangerous, and could threaten the health and safety of your tenants. The U.S. Centers for Disease Control and Prevention stated that 90 percent of Americans have a mix of approximately 43 types of pesticides in their bodies. These pesticides are associated with cancer, reproductive health problems and even birth defects. Consider these reasons why green pest control may be the way to go.
What is green pest control?
Green pest control, also known as integrated pest management, is a process of extermination that uses much less harsh and dangerous chemicals, the U.S. Environmental Protection Agency noted. The procedure is environmentally sensitive and uses common-sense practices to eliminate pests. The program considers the pest in question, their life cycle and their interaction with the environment. This approach can be used in several different environments, whether it's an apartment or a farm. There are four steps in the approach. They include: set action thresholds, monitor and identify pests, prevention and control. This program still eliminates pests. The exterminators use highly targeted chemicals such as pheromones to eradicate pests. Certain pest companies, such as Abell, use integrated pest management procedures to keep their customers safe and pest-free.
Why is green better?
Exterminators who use IPM programs try to avoid chemical-ridden pesticides. If they do use pesticides, they ensure that they're environmentally safe and don't contain harmful substances. Landlords should always double-check with the pest management company and ask to see a list of the pesticides they plan to use. Look them up to ensure that your apartments aren't sprayed with harmful substances. Tenants could file a lawsuit against you if their health is affected by your apartment buildings.
Luckily, green pest control is becoming a trend, and more customers are beginning to ask pest control companies about it. That doesn't mean all companies have it, but a good amount now do. Be sure to look for companies that mention integrated pest management, environmental safety or Green Shield certification. You can also notify your tenants that you use green pest control to keep everyone happy.