How to keep pests off your dog
Abell Pest Control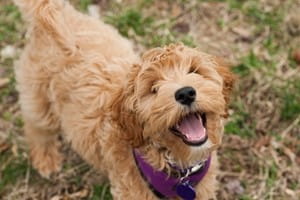 With autumn in full swing, chances are you're spending more time outside, enjoying the changing colors. Hikes through the forest and walks through the park are great ways of enjoying the outdoors before the cold months of winter come. These activities are so much more enjoyable when you can take your beloved canine company with you. But when you do, you have to be wary about ticks and fleas. These parasites can spread disease at worst and make your pet very itchy at best. Keep reading to learn how to keep your pets pest free.
Fleas
When you walk around outside, fleas are probably the last thing on your mind. However, these small, biting creatures are just waiting for the right animal to walk by. Your dog may be just the meal they're looking for, so it's important to take preventative measures against fleas. If you've recently got your pup, it's best to take it to the vet before going on any adventures. Even with all of its shots up to date, your dog may still be at risk for fleas, so you should also consider buying a preventative collar. Flea collars are excellent at keeping parasites at bay, reported Kansas State University. Just remember to wash off any dust left by the collar when you get home.
And your cats aren't immune to fleas, either. If you or dog bring fleas home, they can easily leap to your feline companions as well. Topical treatments are among the best ways of getting fleas off of your cat. Though you may have to subject your kitty to that most dreaded thing of all: the bath. You and your cat can avoid this stressful experience if you avoid the tall grass when you're out and about.
Ticks
Blood sucking ticks are known to harbor diseases such as Lyme's, Rocky Mountain Fever and other bacterial infections, among others. Ticks are usually easier to spot than fleas, but they can still go unnoticed, even on dogs with shorter hair. And when you do spot them, they can be a pain to remove. If plucked without care, the tick's head may get stuck in the flesh, leading to further infection. Preventing tick bites before they happen is very important. As with fleas, a special collar can keep your dog from getting bitten.
The University of Wisconsin recommended examining your pet for ticks when you return home from a walk. Do this before going back inside, lest one of the pests hop off onto the carpet. If you do need to pluck a tick from your pet, be very gentle in doing so - always attempt to pinch the tick from the head before pulling - then examine it to make sure you've removed the entire parasite. If you dog receives several tick bites, it's a good idea to bring it to the vet for a checkup.