Why pest control services are important for your business
Abell Pest Control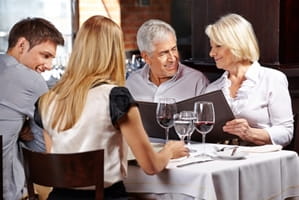 Picture yourself as a diner at a restaurant where a mouse has just run under a table, or a customer in a dress shop who spots a spider weaving a large web in a corner of the store. What's your opinion of those businesses? It may be so negative that you feel compelled to leave, and more than that, to warn your friends not to patronize those places.
At the heart of those experiences may be fear and disgust because people tend to associate pests like mice and insects with filth, and we wouldn't be far off the mark if we do. Pests like these are likely to track bacteria, disease and sometimes viruses into locations where you shop and eat, and into businesses where food is processed and buildings where you may rent an apartment.
Beyond having their reputations spoiled by these episodes, businesses should fear the health and safety issues that can arise if they don't have strong pest management plans in place to prevent these intrusions whether or not they're in public view. If that's not enough to concern them, companies with pest problems may be swayed when their finances suffer from a lack of customers.
Resolve pest issues
Rather than let a few sightings of cockroaches or ants go unresolved, company managers need to think ahead to a growing population of insects that could develop very quickly into an infestation affecting every aspect of their businesses. It's then that the experts at pest control services like Abell Pest Control should be called for acomplete pest inspection, customized treatment plan and follow-up advice on how to prevent future problems.
Having a professional pest control firm address the issue is the first step in acknowledging how important it is to have a plan of action that removes insects, nuisance birds, rodents or other pests that can disrupt commerce. But it doesn't stop there, because once the technicians have done their work, the next stage is based on prevention.
Creating an environment that will be pest-free should involve a review of structural issues that allow the intruders into commercial facilities and a list of repairs to make that will keep them out. It should also lead business managers to have a well-defined maintenance plan that addresses all high-risk areas where pests are likely to gather.
With ongoing maintenance, commercial facilities are acknowledging the importance that pest removal has in the success of their businesses.