Pest control and prevention in the food business
Abell Pest Control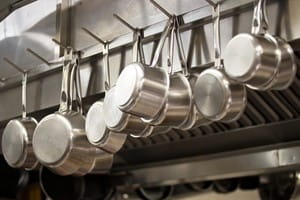 If you are in the business of food management, having a pest problem can pose serious threats on your company as a whole. Whether you work in catering, food retail, food production and preparation or you work in the comfort of your own home, it's extremely important to be aware of pests and the need to get rid of them.
Saving the reputation of the business
According to London Borough of Bromley, pest problems can cost you a chunk of money due to food contamination, damage to your building and furniture, and they can even cause food poisoning or disease. Additionally, if your customers know you have a pest problem, your business' reputation may be at stake, causing your hard work and dedication to suffer. In order to keep your business alive and well, it's important to tackle your pest problem and do whatever you can in order to get them out of the building.
The Sandwell Metropolitan Borough Council said the three main pest groups found in food businesses include:
Preventing infestation in your business
According to the Canadian Food Inspection Agency, operators of food business should implement a written pest control program for their premises. It should include the following:
The name of the person assigned to monitoring pest control
The name of the person or company contacted in case a pest problem occurs
A list of the chemicals used and their concentration, plus the location of application and how frequently they are used
A map of the location of pest control devices
The frequency and type of inspection being used to show proof of effectiveness.
Take action in pest prevention
In order to prevent your business from dealing with pests, it's important to take action in taking care of your kitchen and dining area. An article titled "Pest control in a food busines"s by the Exeter City Council in the UK says good housekeeping is key in keeping the pests away. Keep the following actions in mind:
Make sure to keep all food areas clean, especially after food spillage
Keep the trash area clean and make certain that all bins have a close-fitting lid
Keep all food in pest-proof containers with secure lids
Rotate your food stock frequently.