Best natural ways to protect your pet from pests
Abell Pest Control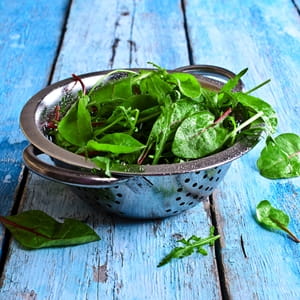 In the warmer months of the year, people become more aware of how to protect themselves from a variety of pests including ticks and mosquitoes. However, it's also important to protect your pets from these same pests, which can give them the same illnesses they can give you. Luckily, there are a few common herbs that will protect your pets from pests. While these herbs may smell great to you, many release an oil that is too powerful for insects, Mother Nature Network noted. Consider these natural remedies to keep pests off yourself and your pets.
Rosemary
Rosemary is known for several qualities, including its soothing aroma. According to the Daily Light, when used on pets

, this herb can even condition pets' hair! You can use rosemary as a pest repellent in a few ways. First, you can simply create a quick rinse for your dog or cat. Steep fresh, chopped rosemary in four cups of boiling water. Wait for the solution to cool and strain it. Pour it over your pet and let them dry. Aside from having a conditioned coat and keeping pests away, your pet will smell great! For a more direct way, you can rub the leaves into the pet's skin to help repel insects.

Citronella
While citronella candles can be useful, why not use the plant itself? There are several forms of citronella, and some tend to work better than others. The best type may be lemongrass, which has a potent scent that keeps mosquitoes away. To repel plants with this herb, all you have to do is plant it! Place lemongrass in any area that seems prone to pests, whether it's the backyard near your garden or areas that have bodies of water, such as a Koi pond. Once the lemongrass is planted, you can chop it up and plant in other buggy areas.
Pennyroyal
This herb is perfect for keeping away fleas, other small insects and even mice! You can often find the oil from pennyroyal in many types of soap. Luckily its leaves can have the same effect. Chop up the leaves of this plant and pour two cups of boiling water over them and let the leaves steep for 30 minutes. Wait for the solution to cool and use it as a rinse on your pet. However, make sure your pet does not try to eat this plant - it is toxic!