Why certain pests may be beneficial to you
Abell Pest Control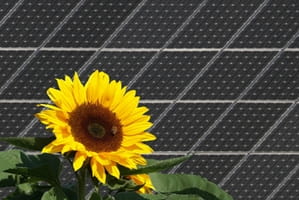 Pests can get a bad reputation sometimes. However, some organisms may actually be beneficial in your yard and will fight off other harmful pests. Consider these reasons why a few select pests may actually be good for your yard.
Using pests to control other types of bugs is a natural, safe and effective form of pest management. Types of pest control, such as integrated pest management, avoid using hard pesticides in your yard that can harm your plants and possibly you. One alternative is to use specific forms of plants known for attracting pests that are beneficial to your yard and garden, such as lady bugs.
The roles of beneficial insects
Each type of beneficial bug has an action. There are three types of beneficial bugs: predators, pollinators and parasites, Mother Earth News noted. Pollinators include insects such as honeybees, wasps, flies, beetles, butterflies and moths, which pollinate flowers in your yard to help them continually develop and grow. Predators, such as lady bugs and soldier beetles, eat detrimental pests in your yard, preventing them from eating your plants or making their way into your home, Organic Gardening stated. Though the name sounds off-putting, parasites actually kill pests and use them as shelter for their young. These organisms are constantly at work to allow your yard to be a healthy ecosystem. This is a much better system than using pesticides, which can destroy both the good and the bad pests, causing them to come back at the same time.
What is farmscaping?
Homeowners can welcome these bugs into their yard through a process known as farmscaping. The organisms are almost considered a form of livestock, though they are less controlled, Extension stated. Just like animal livestock, the resources found in gardens and yards can help these organisms survive and thrive, fighting off the bad pests. This method is best performed when people use approximately 5 to 10 percent of their yard or garden to welcome in pests. Since not all plants bloom year round, people should try to organize their ecosystems so that some plants are always in bloom, regardless of the time of year. There are many types of flora that will bloom year-round or that only bloom during certain times of the year, so that planters have their choice.
There are few different methods of farmscaping that people can try, such as using hedgerows, insectary plants, cover crops and water reservoirs. Any of these options will work to bring in beneficial organisms including insects, arachnids and even amphibians, all which eat or kill harmful pests.