Ways to keep pests out of the hotel restaurant
Abell Pest Control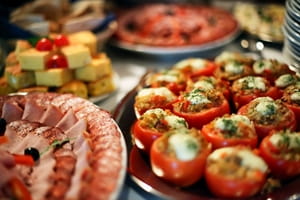 Pests can be a real pain anywhere, and hotels are no exception. Hotels may try to diversify themselves in different ways, and one common option is to add a restaurant. Managers may aspire to develop a five-star restaurant, but this establishment will have no stars if pests are crawling through it. Consider these tips to keep pests out of your hotel restaurant.
Common pests
Some pests don't mind invading hotels, while others do. There are a few pests that seem to bother hotel guests time and again, Hotel Executive stated. These culprits include cockroaches, rodents, flies and stored-product pests. They love food and water, which any restaurant has an abundance of, Boston Green Tourism noted. All four of these pests can be a problem to any hotel and scare off hungry customers. Whether they crawl through cracks and crevices in hotel windows and walls, or customers accidentally bring them in in suitcases, once they have arrived chaos is bound to ensue.
Pest control tips
Inspect shipments: Many pests make their way into a restaurant by hiding in shipment boxes and crawling out when no one notices. When your restaurant or hotel gets shipments of product, search every single box thoroughly. You may want to use a black light that can detect these pests more easily and spot any urine from a hiding rodent or casings from a product pest.
Keep samples: If you had grains shipped in, product pests or larvae could be hiding within the grain. Instead of sorting through each box of grain with your hands, keep a sample of the grain in a jar. Monitor the jar over a few days to see if any larvae hatch and emerge in the grain. If this is the case, you can throw out the bad batch of grain instead of not discovering it until cooking time.
Use drain cleaner: Sometimes cockroaches and flies can emerge through a drain in a restaurant kitchen. Or, they could breed in the wet drain and slowly fly out. To avoid this from happening, use a regular drain cleaner to keep the pipes clean of any flying insects that are eager to feed off your restaurant's dishes.
Throw out trash: Each night, throw out all trash and place it in a garbage bin outside of the hotel. Keeping trash in a kitchen overnight is one of the easiest ways to invite in hungry pests.