Keeping apartment buildings pest free will produce happy tenants
Abell Pest Control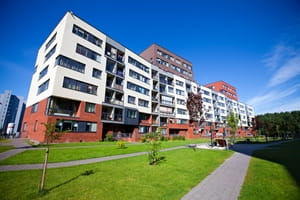 Everything's reviewed online these days, from what we eat to where we live. If there's a problem with an apartment complex, the management will likely read about it before residents have a chance to tell them about it face-to-face. When the problem is bugs, they'll get the message loud and clear - and so will prospective tenants when they tap into social media.
If you're an apartment manager, that's the last kind of broadcast you want to hear about. Complaints about bed bugs and other pests will leave a lasting impression on apartment hunters, causing them to cross your property off their list when they're looking for new digs. If you want to attract the best tenants who pay rent on time and take pride in the cleanliness and safety of their dwelling, you need to get a reputation for responding quickly to quality-of-life issues such as pest management.
Don't underestimate old-fashioned word-of-mouth communication either. If tenants see they have apartment management that responds quickly to pest issues, they're just as likely to mention it to friends, family members and co-workers. The best way to ensure positive feedback is to line up expert service from a pest control firm like Abell Pest Control, which will address your problems with a thorough pest inspection, treatment plan and recommendations for preventive maintenance.
Well-trained staff
A surefire way to keep the tenants in your building happy is to provide excellent customer service and follow-up action when it's needed. Whether it's a plumbing problem, trash issues or reports that cockroaches, bed bugs or ants have been seen inside the complex, having your in-house staff trained to respond quickly will build trust and confidence among tenants.
If pest removal is the issue, it helps to have people on staff who are knowledgeable about the pests that are prevalent in the area, seasonal changes that cause an influx of certain insects and how to recognize the signs that an infestation may be brewing on the premises.
Good maintenance inside and outside your building will also build confidence in your tenants. Sprucing up the landscaping, clearing away debris and fixing damaged doors, windows and screens won't only make your property look better, but it will reduce the possibility of insects and rodents overrunning the property. If they're given less chance to gather outside the complex that you manage, there'll also be less opportunity for them to find ways into the apartments.