Keeping hotel floors spotless is one safeguard against bug infestation
Abell Pest Control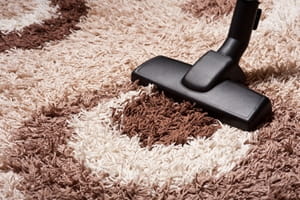 When they're home, many people walk barefoot across their own floors without thinking twice. In an unfamiliar hotel room, they may not be so fearless.
More than any other surface, the floor tends to pick up the most dirt. It's the place where crumbs from snacks and spills from drinks land, where dirt is tracked in from outdoors and, at home, it's where pet hair and dust gather on a daily basis. These are the very things that bugs may be attracted to and that make floor cleaning a top priority for any public space where people may walk without footwear. At home, floors should be one of the surfaces you clean regularly not just to be tidy, but as pest control.
If they're staying in a hotel, many people look carefully at the floor before they venture across it in stockinged feet, and well they should. In hotel rooms, a good part of the room is covered by the bed,and who knows what lurks under that? That's why housekeeping needs to be alerted if you're staying in a hotel room and anything suspicious is moving on the carpet or hard flooring or there's debris that seems unsanitary.
Quick action is needed
For some insects, carpeting presents a great location for them to nest and eventually spread as new bugs emerge. Hard-to-reach corners and undersides of all the lodging's furniture should be examined regularly for any sign of a bug infestation, particularly bed bugs in hotels. Furniture pieces should be moved if brooms or vacuums can't reach all parts of the floor underneath them.
Frequent cleaning is the best defense, but if a bug issue develops, bringing in experts from a pest management firm like Abell is the easiest way to make sure a full inspection, thorough treatment and guidance on pest prevention will take place. Getting suspected pest debris from floors off the premises as soon as possible is advisable. Even when hotel housekeeping handles pest control, vacuum bags used in rooms should be removed from the building and placed in the trash outside the hotel immediately.
Any indication that there could be a bug problem in a hotel should be examined carefully. If unusual debris shows up or there's evidence of bug feces but no insects are in sight, that doesn't mean they've moved on. It means they've been there, most likely are still there and detailed procedures need to be undertaken before they move into adjacent rooms, hallways and other public spaces.