Integrated pest management on the go: Hotels and hikes
Abell Pest Control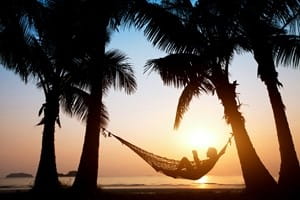 Pest management doesn't end at your front doorstep. It doesn't even end at the edge of your property line, or just past your flower garden and vegetable patch. If you want to live a pest-free life, you'll have to take some elements of your integrated pest management solutions on the road with you. Most people are already familiar with this - they bring bug spray with them when going outdoors for a while. Anyone who likes to go hiking or camping knows the importance of bringing some form of bug repellent.
But what about when you're not going to be sleeping under the stars? Even if you're traveling to a far away place and intend on staying in a nice hotel, there may be some ways that pest control can still help you.
Hitchhikers
Many bugs are looking for a ride elsewhere. According to the University of Hawaii, bed bugs are just as likely to exist on a beautiful tropical island as they are to back home in Calgary, Toronto or Montreal. The same goes for ants and cockroaches. So if you're heading south for some fun in the sun, you should know how to keep the bugs from following you home at the end of your trip. Every time you check into a new hotel, perform a quick sweep for bed bugs. According to Wired magazine, the quickest way to do so is to first put your luggage in the bathtub - to keep any bugs from crawling into it - then use your phone's flashlight to closely examine the bed sheets. If you see little clumps of brown or reddish stains, chances are good there are bed bugs in the vicinity.
Bitters
Nothing ruins a trip faster than receiving an itchy bug bite. Instead of enjoying the scenery, you'll spend all of your time scratching and hoping it isn't an allergic reaction. To avoid this, bring along a bottle of repellent - a strong one if you're allergic to bug bites. If you're going to be spending time in a forest or jungle, try to wear a light long-sleeved shirt and a pair of trousers. If things are really bad, you may even want to wear a netted hat to keep the mosquitos from stinging your face and neck.
Don't let bugs ruin your well-deserved vacation! Take your knowledge of integrated pest management on the road with you.