Closet moths can ravage clothing year-round
Abell Pest Control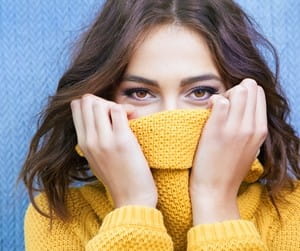 As the weather turns warmer, you may start to pack up cozy winter sweaters and unveil summer clothing. Retailers will unveil the latest trends - but as they unpack their stock rooms, they may encounter closet moths. These pests can affect consumers and retailers alike. The damage moths can do can affect the quality of the clothing and depress sales for retailers. Want to learn more about these moths? Check the tips below and find out how to keep them away:
Know what moths like to eat
According to Realtor.com, closet moths feast on all-natural fibers like cashmere, wool or cotton. So as retailers transition from winter clothing to light, airy tops and bottoms, they may see moths destroy their products. You may need to look closely at collars and cuffs for moth damage, the site noted.
To keep these moths away, the University of California suggested keeping humidity levels low in your store or home. As we move into summer, that may mean running the air conditioning in the stockroom, an initial expense that could avoid larger costs.
For the homeowner, Martha Stewart advised that you regularly vacuum or dry clean your clothing - especially if you don't wear it frequently. Closet moths hate coming out into the light, so they will happily take root with clothes that are packed away in the depths of your closet. Taking your clothing to the dry cleaner before storing them also ensures that moths won't be able to smell sweat residue, which they find appealing, noted The University of Kentucky.
However, spraying clothing with an odor neutralizer may help keep closet moths away. Retailers may not encounter this problem. Consumers who pick up new clothing should wash these items immediately - ideally in hot water above 100 degrees Fahrenheit, Reader's Digest noted. The high temperature ensures that the moth larvae, which are responsible for those holes in your clothing, don't survive.
The publication also noted all-natural remedies to keep closet moths away. You can either rub clove oil, cinnamon oil and lavender oil in several spots in your closet. Or you can use these dried lavender, cinnamon and cloves and hang them in your closet. These pests will avoid the scent of these items - and you will be able to keep your clothing intact! Retailers can also use lavender oil and create a soothing atmosphere for customers.