DIY Home Pest Control: Is it Worth the Effort?
Abell Pest Control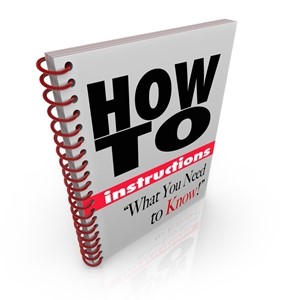 Do-it-yourself may be fine for some projects - minor auto repair or even home brewing - but when it comes to home pest control, should you always leave it to the professionals?
For some, the question may not be easy to answer. There are a number of commercial pest control products available, which can give the impression that the solution to a pest control issue is as easy as buying a spray can or setting a trap.
But these DIY remedies come with various concerns, according to a Penn State report. They may be the wrong approach to the problem, contain a chemical that is dangerous when used under certain conditions or actually result in a larger infestation.
Here are some of the problems that can result from do-it-yourself approach to home pest control.
The Wrong Pesticide
In their haste to be rid of their pest problem, some do-it-yourselfers may grab whatever pesticide is handy or even cheapest. But not all pest control equipment or sprays control all pests. For instance, a pesticide for flying insects may not work on crawling bugs. And even an ant spray may not be effective on all varieties of ants. Finally, spraying the wrong pesticide may kill the pest but also all of the plant life near it.
Selecting the proper pesticide requires research and planning, including accurately identifying the pest you want to control, the size of the infestation, the location, etc.
The Wrong Application
Pesticides come in range of formulas and applications methods - sprays, solutions, traps, baits, powders, concentrates, granules, etc. Some are relatively harmless to humans and pets, others are harmful to animals only and still others are dangerous to both, even in small amounts. And still others can kill the pest, but also any plant life that is in the application range. Then there's the question of where to apply the pesticide or position the trap. The place where you most frequently see the pests may not be where they live. Despite having instructions, a do-it-yourselfer may not fully understand the potential dangers of improperly applied pesticides or pest inspection.
Failure to Take Precautions
Even after selecting the right pesticide for the infestation and applying it in the right amount, it can still pose a danger to humans. Just because the spray is designed to kill ants doesn't mean it can't cause harm to humans. Many do-it-yourself exterminators approach the task without the proper clothing: masks, gloves, eye protection, etc. Indeed, DIYers may not realize that the "PPE" on a pesticide label stands for "personal protection equipment." They may also fail to properly prepare the area for the process, such as by covering furniture, keeping children away and noting wind conditions. Without the recommended precautions, problems affecting health and infestation could occur.
There is also the issue of storing or disposing of the pesticide once the application is completed. Improper storage or disposal can be hazardous to humans and pets.
Cost
In many instances, DIY pest control can result in higher costs than hiring a professional, particularly if the pesticide is not applied properly. Treating the wrong area can mean the infestation quickly returns, requiring another treatment and the purchase of additional pesticides. In addition, some commercial pest control products are sold in lower concentrations than those used by professionals and may not be as effective.
When it comes to DIY pest control, there are many questions to ask. While there are simple, non-toxic measures homeowners can make to reduce pest infestation (seal cracks, fill openings and remove debris, among others), hiring a professional pest control service such as Abell Pest Control may be the best way to ensure the job is done completely and at a reasonable cost. They can administer the right pesticide and traps for the specific conditions.