3 common pests to look out for at your long term care facility
Abell Pest Control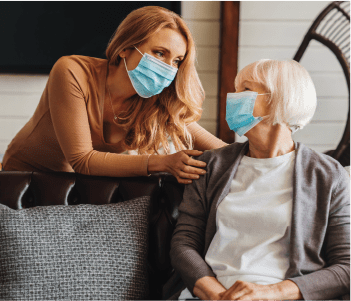 Because of the high amount of traffic and the versatility of the facilities, pests are naturally attracted to long-term care institutions. Many nursing homes, rehabilitation centers and other care facilities include on-site kitchens and cafeterias as well as private rooms and common spaces. All of these places are susceptible to attracting pests because of the presence of food, water and viable habitats.
Because of the frequent additions of new guests, care facilities are also vulnerable to foreign pests penetrating what may be a solid defense. If there's an infestation found, long-term care providers should turn to professional pest management firms that specialize in these types of facilities. Specialty pest control services include custom control programs, prevention services and easy on-site reporting.
Here are a few of the most common pests for long-term care facilities to keep an eye out for.
Cockroaches
Attracted to water and food, cockroaches can sneak around unseen for long periods of time in large kitchens and pantries. The messier and less organized the kitchen or food storage area, the more likely they are to call the space home. Supply closets, messy guest rooms and storage areas can also be susceptible to infestation.


These excellent hiders may be most easily found by moving cupboard items and looking under the stove, near the water heater and stationary furniture. Warning signs of cockroaches include small, brown droppings as well as a foul smell when in a large number.
Bed bugs
Like hotels, hospitals and dormitories, long-term care facilities are particularly vulnerable to bed bugs because of the number of beds and presence of items brought from people's homes. Train your cleaning and medical staff to look for signs of bed bugs.


On a human, these pests show themselves through series of bites. Although not dangerous, these bites can be itchy, annoying and unsettling. On a bed, these bugs are small but visible. They frequently settle around the bottom of the mattress and can sometimes be better spotted after they're dead as smudges on the sheets.
Flies
Potentially spreading diseases or bacteria, flies can present a problem at long-term care facilities. These annoying and disruptive pests are easily noticeable flying around, but are hard to control yourself. Talk to your local pest control experts about installing a system or device to deal with this and future fly infestations. Pest management firms can attack the problem on multiple fronts, installing traps as well as fighting the problem at the source.