Integrated pest management in daycare centers
Abell Pest Control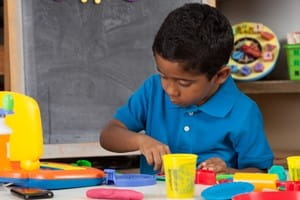 Young children are especially susceptible to the harmful effects of indoor pests. Insect infestations can lead to bites, allergic reactions and other health problems. Rodent infestations are likewise harmful as they can spread germs and disease. It's highly important to have an integrated pest management solution in place to prevent harmful pest invasions, as well as stopping any problems as they occur. Follow these tips to keep your daycare center clean and pest free.
Pesticide use
If pesticides are necessary for removing unwanted creatures, you should seriously consider hiring a professional pest management service to help. Professionals will know how to safely use chemical products so that children are not exposed to them. It's about knowing when to use chemicals and when to use alternative methods. For example, you may consider using sprays outside the building where children do not go. The U.S. Environmental Protection Agency noted that small children can get into areas where adults cannot, and therefore it is important to check all areas for potential threats.
Small children spend a lot of time on the floor, where exposure to chemicals is a higher risk. If you operate a child care facility, you should prioritize an integrated pest management solution over chemical pesticides. That means focusing on cleaning and spill prevention.
Non-chemical control
Food preparation areas are the first place you should start. Always clean up any spills immediately and keep food refrigerated to discourage pests. Non-refrigerated food should be kept in sealed containers. Similarly, water and other liquids should be managed carefully. Spilled juice is a big attractor of insects. Even water may attract ants and cockroaches that are out looking to quench their thirst.
The New York State Department of Environmental Conservation noted that care of outdoor areas can prevent pests from entering buildings. The department recommended checking for damage after storms and keeping trash away from buildings. Your drainage should be maintained regularly - standing water will attract insects, rodents and even bird pests. Growing native plants outside your facility is one easy way to make sure water is draining properly into the soil. The natural ecosystem can help in limiting insect populations. Having a plan in place is the No. 1 way to ensure the children at your facility stay healthy and safe.