Kick fruit flies out of your kitchen
Abell Pest Control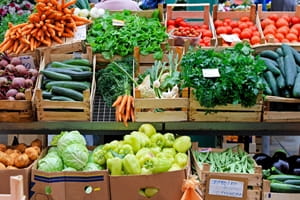 When you're running a commercial kitchen at a restaurant, care facility or educational institution, you have enough to worry about without having to deal with annoying pests. Unfortunately, fruit flies can invade an otherwise clean kitchen and create headaches for kitchen managers, cooks, chefs and other kitchen staff.
When a fruit fly problem gets serious in your kitchen, your best bet is to call in the professionals. Commercial pest management firms can eliminate the infestation by getting rid of breeding areas and improving sanitation. Pest control services can also install fly traps that attract and eradicate these pests without risking contamination of food.
If you're worried about fruit flies becoming a problem in your kitchen this year, consider getting to know your pest and preventing the problem from ever starting.
Identify your fly
About 2.5 millimeters in size, female fruit flies are slightly larger than the males. All have red eyes and brownish bodies, however.
Prevent the problem
The best way to a prevent an infestation is to get rid of the risk. Rather than keeping potatoes or fruit out in the open, consider using the refrigerator or an airtight container. The University of Kentucky's College of Agriculture, Food and Environment called for people across North America to check the rear of their pantries and cabinets to make sure that there isn't a lone potato or onion rotting in the back breeding thousands of flies.
It's also important to store garbage and recycling in secure containers that are far from food and other areas that could be contaminated. If an issue does arise, pest control services can help get rid of the flies and install safeguards against further issues.