Keep hotel pests away with unfailing cleanliness
Abell Pest Control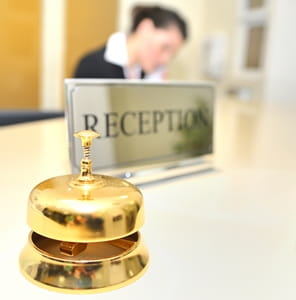 If there's one place you don't want to see insects or mice, it's where you eat and sleep. In a hotel, where you're likely to do both, you could be faced with a double whammy of pests if management doesn't maintain the standards it needs to keep away these unwelcome intruders.
Hotels, motor inns, bed and breakfasts - whatever accommodation is your favorite - can harbor pests for the same reason they may slip into your eating and sleeping quarters at home. When the weather heats up, pests tend to multiply. Rather than fade away when chilly nights set in, they'll try to extend their stay by slipping through the cracks of your house.
That's the same scenario that faces hospitality venues, only on a larger scale. Hotels and other overnight accommodations face the same pest management issues, whether they're battling an infestation of bed bugs in their guest rooms or ants and cockroaches in kitchens.
Much of it comes down to cleanliness, and the smallest lapse can cause pests to converge. In addition, damp and humid conditions caused by leaky pipes or other water-related damage draw many types of bugs that thrive in moist areas.
Pest gathering spaces
The universal places where pests gather are guest rooms and restaurants, entrances, trash disposal sites and water-based areas like laundries and swimming pools. If hotels and similar venues can't control the pest population in these sections, they may need to hire commercial pest control companies like Abell Pest Control to address the problem.
Of these locations, guest rooms and restaurants are particularly problematic because the rooms are where visitors view their accommodations as their personal retreat. By contrast, restaurants and conference rooms where patrons eat serve both the public and guests of the establishment. Neither wants to find roaches or other pests underfoot and so near their food.
By removing wet towels and trash swiftly from guests' rooms and following high standards in housekeeping, food preparation and garbage disposal, many pest incidents may be avoided. Trash areas should be kept a distance from hotels and dumpsters should be emptied frequently.
Food and beverages are also a problem around swimming pools where guests are allowed refreshments. The possibility of standing water can also draw a multitude of flying insects if not cleaned up promptly. In addition, laundry rooms may have leaks that attract insects that thrive in damp conditions.
Hotel management should also be vigilant about keeping entrances clean and uncluttered so that pests don't hover and find a way inside.