How to train your tenants to prevent pest infestations
Abell Pest Control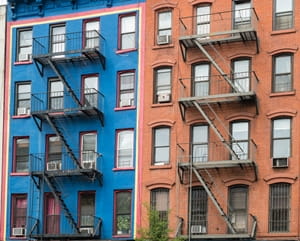 When pests gain a foothold in an apartment complex, it can affect everyone who lives and works there. It may start in one apartment, but quickly spread to other units. In the meantime, the landlord and staffers have to find the best solution to an irritating and potentially harmful situation.
Tenants and apartment managers have to work togetherto find the source of the pests, which include those commonly found in large complexes - cockroaches, bed bugs, ants and other insects in stored food products, and rodents. Tenants have an obligation to keep their units sanitary while property managers should have a regular program of pest management.
If the problem becomes too widespread for either party to handle, the best alternative is to call in experts from a commercial pest control firm like Abell Pest Control. They can do a thorough inspection of the premises, come up with a customized treatment plan and offer follow up advice to minimize the chance of repeat outbreaks.
Information on how to prevent bed bugs will warn apartment dwellers of how they may inadvertently bring the pests back with them after a trip, and how to inspect luggage so that doesn't happen. They should also be informed of telltale signs that indicate they have bed bugs so they can halt the intruders before a full-blown infestation takes place.
Daily cleanup
Pests are frequently drawn to improper garbage storage and disposal. Apartment managers have to do their part to keep the property clean inside public areas and on the building's exterior, but tenants are often the first line of defense because trash largely comes from individual units.
For instance, it's not enough to put food scraps into the sink disposal, which must be run each day so the garbage will be ground up and sent down the drain. For apartment dwellers who don't have a garbage disposal, they'll need a trash container with a lid for easy disposal. If at all possible, wet garbage should be disposed in separate plastic bags or in a separate container. If garbage leaks into the trash receptacle, it should be wiped clean or it may draw roaches and other pests.
As part of their daily cleanup routine, tenants should also make sure that all food is put away in airtight containers or plastic bags every day. Keeping food out, including scraps left on dirty dishes in the sink, can draw insects.
Correct maintenance by both property managers and tenants goes a long way toward preventing a pest infestation in a multi-unit dwelling.