How to choose a pest control company
Abell Pest Control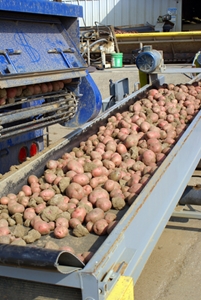 As much as you'd like to get rid of the pests that have been mounting in your garden or have entered your food storage areas inside the house, you may not be able to do it alone. That's where the professionals come in. But if you've never contacted a pest control service before, be a good consumer and do your research first.
Pest management providers often deal with chemicals and other remedies that you may not know much about, so it's a good idea to ask about their technicians' training, licensing and certification and to check on them through official licensing bureaus. Also, make sure the company is bonded and insured to protect your protect your property against liability.
When pest removal experts come to your home to evaluate the scope of your problem, they should have a professional appearance and be able to answer a wide range of questions. You can check out the testimonials on the company's website, but also look for online reviews and ask around for references from people who have hired pest control companies.
Companies like Abell Pest Control pride themselves on the quality of their up-to-date services and being able to customize those services to each customer's needs. Their internal quality assurance program provides ongoing field training to its workers for both residential and commercial properties.
Be an informed customer
As a consumer, you should expect that your knowledge of the pest problem is an important element in determining the best approach to eradicating pests from your property. Whether it's structural damage or direct contact with insects or rodents, this information will help technicians conduct pest inspections and offer recommendations for treatment.
If you've decided that you need ongoing service as a preventive measure, your pest control provider should be able to detail in a written contract the extent and frequency of services needed to solve the problem. Make sure there's a guarantee outlined in the contract so you know what the company's and your responsibilities are if there is a problem with the service.
You should always be informed of the types of chemicals being used, possible adverse effects and whether there are non-chemical options available. When service is completed, you should receive a report outlining what procedures took place and any follow-up activities. Technicians should make preventive recommendations and whether they involve immediate action or future repairs.