Focus on specific pests at long-term care facilities
Abell Pest Control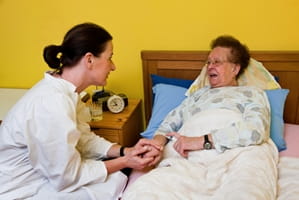 Long-term care and assisted living facilities face the same potential for pest intrusion as other buildings that house large numbers of tenants. However, in these cases, many of the residents may have health conditions that limit the use of standard pest control substances, which puts a wrinkle in the efforts of administrators to create a pest-free atmosphere.
Patients with delicate health, compromised immune systems or the possibility of an allergic reaction can be harmed by sprays and powders that are universally effective in other environments. That's why selecting a pest maintenance company like Abell Pest Controlthat's sensitive to unique situations and will find the solutions necessary to those specific circumstances is so important.
An additional dilemma faced by nursing facilities is the flow of people in and out of the building, which includes family and friends who are visiting. High-traffic areas generally increase the chance of pests gaining entry and access to different parts of a property.
Target Insects
With the onset of warm weather, there's a heightened need for pest management because they've bred and given birth, and can continue to reproduce into the summer. Ants, cockroaches and stinging insects are those that typically frequent nursing care locations. As a result, the best pest services for such cases are those that focus on specific pest populations.
By installing double doors in lobbies, for instance, nursing facilities can reduce the number of stinging wasps and bees that can cause serious allergic reactions in some patients. Flies, which can bring a variety of bacteria into a facility, are also easier to defeat when the additional doors are in place. By adding electric fans as well - to keep a wind flowing out of the building - flying insects aren't as likely to enter.
Ants and cockroaches are both drawn to food, debris and moisture. Keeping food service areas as clean as possible and sealing all stored foods in airtight containers are the major ways to halt them in their tracks. Inspecting incoming food crates, storing food supplies on elevated shelves and removing cardboard packing where cockroaches frequently congregate are other important steps that thwart these pests.
To prevent entry of crawling insects, door sweeps and window seals should be in good condition. Leaks from water sources inside and outside the building should be plugged along with any cracks in the facility's foundation. Trash disposal bins should be kept a distance from the building to prevent easy entry of the bugs.