Avoid a millipede infestation
Abell Pest Control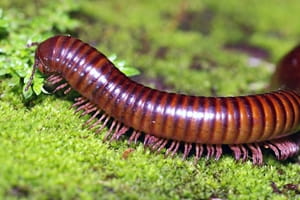 Those with green thumbs will be able to return to their gardens as spring sets in. As satisfying as these outdoor areas are, they're also spaces in which to practice frequent pest management.
According to the North Carolina State University Department of Entomology, millipedes don't sting, bite or infest everyday essentials such as food and clothing. Though these many-legged creatures aren't as harmful as other pests such as wasps, they can still pose a threat to the health of homeowners and pets.
Recognizing the risks
Pest World pointed out that some species of millipedes secrete foul-smelling fluid, which can be toxic for small animals and lead to small blisters on humans. These pests can appear in large numbers, which means that home pest control is important.
Millipedes don't survive for very long inside homes, according to Pest World. However, if you're a gardener and are often in the yard, you run the risk of encountering these pests and potentially being exposed to the toxic fluid that's secreted through openings at the sides of the millipedes' bodies. This can be especially dangerous for households with curious children or small pets that are allowed outdoors.
Addressing the habitants
According to the West Virginia University Extension, millipedes feed on decaying organic matter. Therefore, they're attracted to mulch and piles of leaves. If you want to avoid millipedes altogether, it may be in your best interest to get rid of this detritus. However, if these materials play an important role in your gardening, reconfiguring the layout can help keep these pests out of your home.
Move mulch and leaf piles to the other side of the garden, away from your house. This way, millipedes will have a further distance to travel to your home. Since they thrive in moist environments, the larger amount of space between their preferred habitat and your house will likely keep them away from the indoors.
Furthermore, assess the exterior of your home and look for areas that are prone to moisture, such as water spigots or drip lines from air conditioning. Millipedes can be attracted to these areas, the WVU Extension pointed out. If you're unsure of how to handle a millipede infestation, you can reach out to pest control specialists, such as those from Abell Pest Control. These experts will analyze your property and advise you on best practices.