Integrated pest management in senior centers
Abell Pest Control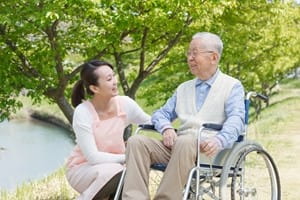 Having a solid strategy for pest control is important in any setting, but it is highly necessary for any assisted living facility because the residents are more susceptible to health risks related to pest infestations. Seniors may have weaker immune systems and they may not be able to take care of their surroundings as well as others. As such, care facilities need to do everything they can to ensure a clean, pest-free environment. Having an integrated pest management solution is the No. 1 way to make that possible.
What is IPM?
Integrated pest management is a system that uses cleaning strategies, education and chemical methods to keep a space free from pests. Simply blanketing an area with pesticides will certainly get rid of unwanted creatures, but it also presents it's own risks to health and safety. While chemicals like insecticides can certainly be a part of a facilities management plan, they should by no means be the only method of pest control. In fact, use of pesticides on a commercial site should be handled by a professional company to ensure minimal risk.
IPM methods to consider
According to the New York City Health Department, pest infestations can exacerbate existing health conditions such as asthma. When tenants are seniors, that makes it all the more important to rid the area of potentially harmful insects and rodents. The first step in doing so is to remove trash regularly - keep trash outdoors and make sure it is picked up on schedule. Within the premises, that means emptying the trash cans in all rooms daily and cleaning up any spills as they happen.
Health Facilities Management Magazine noted that the management solution should extend to the outdoor premises as well as the indoor. Keep trees and shrubbery trimmed, especially if they are near the building. An overhanging tree branch can assist squirrels and other pests in getting onto and into the building. Inside the building, all rooms should be checked regularly for cracks and leaks. Unsealed windows and doorways can let in insects and leaky pipes will draw in pests looking for a drink. Automatic doors are one easy way of preventing pests from getting to the building. Sanitation and maintenance crews should be trained to spot potential points of entry.