How to prevent ant infestations in restaurants
Abell Pest Control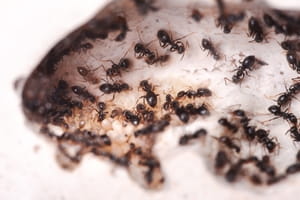 Restaurant owners have enough to worry about, such as customer satisfaction and ensuring that the staff is doing their job. Many don't want to worry about an insect infestation but often do. When the warm weather rolls around, many bugs come crawling in - ants included. Consider these pest control tips to keep ants out of your restaurant.
Why ants like restaurants
A restaurant is paradise for any insect that craves human food. So, when there are a few spills or crumbs left over from a night's worth of cooking, ants have a field day, the University of California-Davis stated. In the spring ants love protein, meaning any kind of meat. In the summer they like anything sweet, regardless of whether it's a food or beverage. However, many ants are far travelers. They could've interacted with several diseases or types of bacteria before encountering your restaurant. That means ant infestations are a bad sign. Ants always travel in packs, which means where there's one, there are many. They may begin to show up in your kitchen, or worse, in your customers' food.
Insect control tips
Avoid scaring customers away with these suggested tips.
Manage trash: Some restaurant owners may not realize how quickly their kitchen and dining room becomes dirty. Always take out the trash frequently and keep the bins for trash covered, Century Products noted. Once a bin is too full to be covered, it's time to be taken out. Garbage is a quick invite for ants to invade your restaurant.


Clean well: Another easy way to welcome ants onto your property is with poor standards of cleanliness. Make sure that staff is regularly wiping down cooking surfaces, tables and serving dishes. They should also sweep or vacuum well at the end of each night, depending on what kind of floors the restaurant has. Of course, always follow proper sanitation procedures to keep customers safe.


Store food correctly: Restaurants have a lot of food. Store all food items in their proper place, whether that's a refrigerator or a storage closet. Keep the food in tightly sealed containers so that they're impenetrable.


Close cracks: Restaurants, especially large ones, are hard to constantly keep track of. Owners should do a regular lap around the restaurant to ensure that there are no holes or cracks in doors, walls or floors. If there are, seal them immediately. These openings can welcome all sorts of pests, including cockroaches and rodents.