Abell Pest Control
Construction at Union Station, aimed at improving the commute, now has another sizable, and unexpected population on the move – rats, according to Abell Pest Control.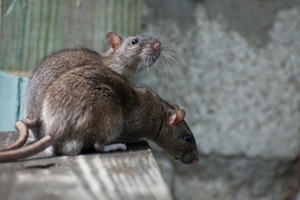 The demolition and construction of several underground structures at Union Station has displaced a large rat colony, forcing its migration to new areas of the downtown.
"We're urging businesses and homeowners to be proactive,"said Steven Graff, Quality Assurance Manager at Abell Pest Control. "Plug all entry points, from damaged door sweeps to holes from cables or vents, and ensure garbage and composting containers are not left outdoors any longer than necessary."
Rats can carry disease. A recent study in Vancouver, for example, found rats carry leptospirosis, a disease that causes flu-like symptoms in people, and is commonly found in developing countries.
"Awareness is a huge part of managing any infestation," added Graff. "As this rat colony spreads out from Union Station looking for warmth and new homes, it'll push existing rat populations further out. This isn't just a downtown problem. It's a city wide issue."
Abell Pest Control is a Canadian leader in pest control, offering Canadian businesses and homeowners effective, safe and dependable pest control services since 1924. To learn more, visit: www.abellpestcontrol.com
For more information contact:
Steven Graff, Abell Pest Control, sgraff@abellgroup.com, 647-242-7749
Danna O'Brien, danna@obriencommunications.com, 416-500-0699