Tips to prevent fruit flies in your compost
Abell Pest Control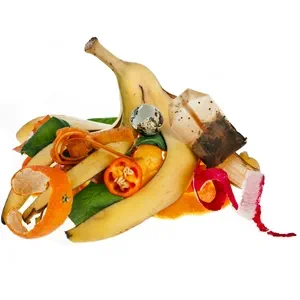 Fruit flies may be small, but they can become a pest quickly. Like their name suggests, fruit flies are attracted to decomposing fruits and vegetables, which happen to be great for compost. Rotting veggies and fruits contain a lot of beneficial nutrients for healthy soil. Every gardener knows that a good soil mix includes compost, but not fruit flies. Consider these pest control tips to keep the pesky insects out of your compost.
Why fruit flies like compost
Unlike humans, fruit flies love the fermentation process that fruits and veggies succumb to over time, the University of Kentucky stated. This is also where fruit flies like to lay their eggs. So, moist soil mixed with fermenting foods and manure is a breeding ground in paradise. Compost also usually holds a lot of heat, making the environment cozy. After the babies are born, they can feed on the fermenting food. Fruit flies can reproduce in large numbers, laying approximately 500 eggs each time.
Fruit fly prevention tips
Contemplate these insect control methods to prevent fruit flies from buzzing near your compost.
Keep it closed: Though all compost containers should be aerated, keep a lid on it when you're not around, Do It Yourself suggested. Putting a lid on the compost is one of the easiest ways to keep flies off.


Add more brown: Many people who have been composting for years know that any good compost should be 50 percent green products and 50 percent brown ones. If you have food scraps such as fruits and vegetables, which would be considered green items, cover them with a few brown ones. Twigs, dirt, leaves and grass will all work. This natural cover will deter flies from buzzing near the food.


Wrap the food: Another way to prevent your compost from smelling, which can attract the flies, is to wrap all fruits or vegetables in newspaper before throwing them in the compost. The newspaper will deter the rotting smell and break down naturally.


Cover the bin: If your compost is a two-step process where you'll place fruits and vegetables into a bucket before placing them in compost, get a lid for that container. If the bucket is airtight, flies can't get into the fermenting food before you place it in the compost.
Though it may be difficult to spot fruit flies at first, a colony can quickly ruin any compost. Prevent your compost from being wasted by following these tips.