The Abell Difference with Electronic Site Management
Abell Pest Control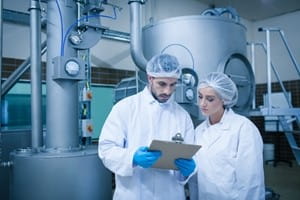 Restaurateurs or food processing facilities with multiple locations know how impossible it is to be everywhere at once. The same is true for landlords managing several properties. To get a better handle of addressing pest control, businesses need technology. Using technology to manage pest control offers many benefits.
According to Quality Assurance Magazine, incorporating technology gives businesses consistent, accurate information across multiple locations. That's where electronic site management from Abell Pest Control comes in, bringing your pest control to the next level.
What is ESM?
Electronic site management gives business owners the ability to bring all of their data into one location - making it easier to identify and monitor any pest issues. What makes Abell's ESM different?
The Abell difference is comprised of three parts:
First, Abell offers customized site maps of each of your locations, showcasing where traps are and offering a key distinguishing mechanical traps used for rodents from light, pheromone or bait traps.
In addition, Abell technicians count with handheld devices that track pest sightings around the facility, as well as sanitation problems that could lead to infestations. These devices also let you know about corrective actions that need to be taken such as cracks in the foundation, leaking pipes or loose window screens that could create the perfect opportunity for rodents, cockroaches or moths to create a health hazard.
The third - and final - piece of the Abell difference aggregates all of your data in one place. QA magazine noted that this gives you a chance to observe any trends in pest control efforts. Have your mechanical traps minimized the occurrence of rodents? Are new sanitation regulations reducing the number of moths in a food processing facility? Having real-time analysis can help you make the best decision for your business.
ESM can make audits easier
Having all this information in one place also makes it easier when working with an auditor. Dynamic reports show recommendations and resolutions for any lingering pest problem. Auditors can access four different reports, from a detailed pest report to a monthly overview or corrective actions report.