How to get prepared your home for autumn
Abell Pest Control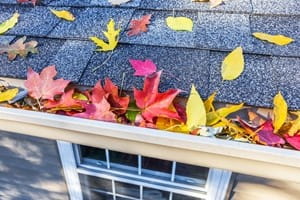 As summer begins to wind down, it's time to think about making sure your home is ready for the season ahead. While it's not quite time to prepare for the cold winter weather yet, you should be thinking about autumn. Fallen leaves and cooling temperatures can contribute to pest problems in the home. Perhaps you've noticed that there are more mice on your property in the autumn than in other seasons. Like you, mice are drawn to your home's warmth - plus, they might see your festive jack-o-lantern as a tasty treat. Keep reading to learn how to prepare your home for autumn.
Outside your home
There are several things you can do around the yard that will keep pests from entering your home during the fall and early winter. For starters, you'll want to decide what you'll do with fallen leaves and other plant debris. Many cities offer compost removal as part of the regular waste management services, though you may need to obtain specially designated composting bags.
This Old House Magazine suggested that homeowners check all of the faucets and vents outside their home to prevent freezing and cracking. A burst pipe can greatly damage a home and may even cause problems well into the spring by attracting mold and insects. Nighttime temperatures in the fall can get close to freezing, so you should insulate your faucets and check your gutters for clogs. Occasionally, squirrels and mice will make nests in unkempt gutters, so you may need to clear them out or hire a professional service to maintain them for you.
Inside your home
Once you've taken care of your yard, it's time to move inside. On a cool night, feel around the edges of your windows for drafts. Depending on your situation, you may need to reapply sealer or use plastic sheeting during the cold months to keep drafts out. This is also a good time to look for cracks around doors, which make appealing entry points for pests looking to come in from the cold.
Don't neglect your garage either. LifeHacker recommended stocking up on extra gasoline for your autumn and winter equipment. If you have a wood chipper or leaf attachment for your lawnmower, now's the time to make sure they're in working condition. Rotting leaves and branches will attract all kinds of insects, especially if they're left on the ground until springtime.
Always remember, pests are usually after warmth, food and water. If you can exclude pests from those three resources, you'll be well on your way to a clean, safe home.