4 ways to keep bed bugs out of your hotel
Abell Pest Control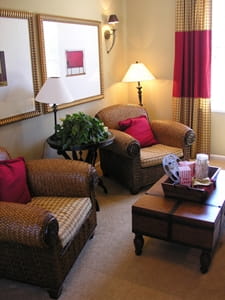 As a hotel owner, you have a lot of responsibilities. Your primary concern is always the customer - you want to make sure they're enjoying their stay and don't plan to write something bad about you on travel sites. However, that hope could quickly deteriorate in the presence of bed bugs. This pest is sure to scare away any customer and promise that they won't come back again. Consider these tips to keep bed bugs out of your hotel.
Training is key
As owner of a hotel, one of the best measures for preventing bed bugs is to train your staff, the Los Angeles Department of Public Health stated. Making sure that all personnel, whether they're a manager or a maid, knows about bed bugs and is properly trained in how to recognize and handle an infestation. If you hire someone new, it should be in the initial training guide, as bed bugs are a significant problem among hotels, motels, inns and other accommodations.
Pest prevention
Inspect properly:

Owners and managers should train their cleaning staff to learn how to

inspect

a room after each stay, the Minnesota Department of Health noted. As bed bugs can be brought in by a guest, it's important to do this before and after each visitor. Teach staff how to look in the bedding, behind the baseboard, on curtains and in luggage stands for bed bugs. They should be able to recognize live or dead bed bugs, bed bug casings and droppings, and small blood stains from feeding.

Separate dirty from clean: Staff should also be

educated

how to separate dirty linens from clean laundry to prevent a possible infestation from growing. Hotel employees should place dirty linens and clothing in a wheeled tub that can restrict the movement of bed bugs and possibly suffocate them.
Organize belongings: Hotel owners or managers should advise staff to keep their belongings in one room that is far away from any of the rooms where guests are staying. If the hotel does have

bed bugs

, they could crawl into employees' belongings and come home with them. Instead, keeping their items safe will prevent infestations from spreading.
Teach pest management skills: If employees have a bed bug problem at home, it's important that they now how to contain this pest so that it doesn't join them in the workplace and end up in hotel beds. Make sure they're aware of how to properly handle a bed bug issue, which usually means calling a pest control company.