Tips for keeping your bakery free from pests
Abell Pest Control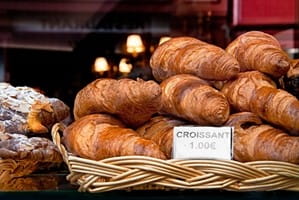 As a pastry chef or bakery owner, pests are one of the worst things that can come your way. No one wants to enter a coffee shop filled with flies. An entire shelf of warm, delicious donuts, muffins and pastries can quickly turn unappetizing with the presence of just one little bug. The Bakers Journal reported that flies can carry up to 100 pathogens and are common carriers of food borne diseases such as salmonella and E.Coli. To ensure that your bakery stays safe, clean and welcoming, follow these precautions and tips for preventing a pest infestation.
Site of infestation
According to the Department of Entomology at North Carolina State University, whole grains, flour, nuts, spices, candies, chocolate and powdered milk are all at risk of becoming infested with insects. Even though a box of grains or package of flour may appear sealed, that does not necessarily mean it is free of pests. Beetles and moths, the two pests most likely to attack stored and packaged foods, have the ability to get inside packaging at the factory, during production or even once it's on your shelf in the pantry.
Identifying the villains
According to NC State University signs of infestation include larvae on attacked material, holes in the packaging, sawdust-like material on the bag or box and moths flying near the pantry. Beetles, flies, ants and earwigs are all common invaders, but the pests most likely to attack your pantry are the Indianmeal moth and the merchant grain beetle, according to the National Pest Management Association. While they can wreak havoc on your stored goods, the good news is that these two pests do not pose any serious health threats.
Protect your pantry
First and foremost, all products should be sealed in tight containers and refrigerated if need be. However, as stated above, pests can still invade. Always double check dates on products, inspect all newly purchased groceries and clean up after any spill occurs. To ensure that pests cannot enter your kitchen or pantry, it's wise to seal all holes and cracks as thoroughly as possible, according to the Bakers Journal. The NPMA recommended placing a bay leaf in all dry goods that are stored in your pantry. The smell of the leaf is so strong for pests that they will avoid it at all costs and therefore, stay away from your baking ingredients. Above all, maintaining a clean and sanitary kitchen and bakery will help keep your business free from pests.