Rodent proof your home both indoors and outdoors
Abell Pest Control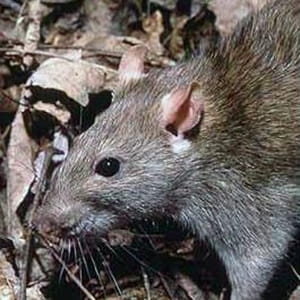 If there's a small opening into your house, a mouse or rat will find it. Some people think that's more likely to happen in winter when rodents are trying to find a warm, dry place to hide out. But they're year-round pests, and rodent-proofing your home takes a two-pronged approach. You should be paying as much attention to preventive measures outside your home as indoors.
Make Repairs
To start, gaps and cracks in your house structure, typically around pipes and entry points for utilities, should be blocked with steel wool and then caulked. Rodents are also drawn to dark, moist areas under porches, at window wells and any outdoor spot. Fix any water leaks from pipes of clogged drains along with loose mortar on your foundation or weather stripping that's hanging loose around windows and doors.
Replace worn door sweeps on exterior doors and fix damaged window screens. All chimney vents and openings should have a screen installed over them.
Keep your shrubbery, trees and other greenery trimmed back from the house. If you haven't used up all your firewood this winter and plan to store it on your property, place the unused wood at least 20 feet away from your home so rodents don't have a place to hide.
If you suspect there's already a sizable rodent population developing on your property, call a pest control service like Abell Pest Control to determine the scope of the problem. They'll come up with a treatment plan and make recommendations on how to avoid future rodent infestations.
Clean food areas
Indoors, rodents' primary purpose is to find food, so extra pest management is needed to limit their access. Leaving food on countertops is a sure way to draw mice and rats to your kitchen. That goes for dirty dishes that are lying in the sink or stray snacks left around the house. Get your family in the habit of putting food away, disposing of scraps properly and cleaning up crumbs and spills that could draw these pests.
When storing food, use airtight containers that rodents can't chew through. Sweep as deeply as you can under your stove, refrigerator, dishwasher and any other appliance that involves food preparation. Even a few crumbs will be enough to entice rodents.
If you store garbage in your garage before trash day, keep it in covered cans. If you don't use containers on collection days, place trash in rodent-resistant bags at curbside. Don't allow trash to accumulate week to week.