How to prevent spiders at a lake house
Abell Pest Control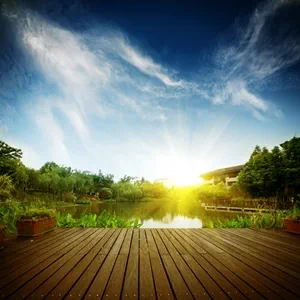 Owning a lake house is a great luxury and very convenient, as it can be visited again and again in warmer months of the year. However, this lake house stops being a little piece of paradise when you notice spiders everywhere. Though spiders are considered to be beneficial to the environment, they can also be problematic.
Why spiders like lake houses
One of the most common places for spiders to make a home is near a lake or other body of water. Spiders are natural-born pest killers, SpiderzRule noted. This arachnid loves to feed on insects such as mosquitoes and gnats. However, these pests have a tendency to gravitate near standing water. So, its part of spider's survival to be attracted to these areas, as their meals are here. Yet unlike their prey, some forms of spiders can be poisonous or dangerous to humans and animals, causing them to get sick or worse. That's why its important to prevent these pests before you interact with them.
Pest control tips
Consider these tips to keep spiders away from your home.
Landscape with care
Certain vegetation near your home can act as a natural bridge that welcomes spiders into your lake house. If you have high grass around your home, trim it back so it doesn't lie directly next to the house. Spiders and other pests may use this grass as shelter. You should also cut back any trees that hang over or near your house, as trees can also invite spiders. Maintain garden beds and eliminate weeds to further prevent this eight-legged creature from crawling near your home.
Keep it sealed
Spiders might also enter homes through small cracks and crevices in windows and doors. If you don't have surrounding vegetation at your home, they may be carried onto the house using the wind and then may enter the lake house through these openings. Each year, lake house owners should inspect their home to make sure there are no holes or tears in screens. Use silicone and caulking material to close these openings.
Avoid pesticides
Along with killing a few annoying pests, pesticides can also kill off some good ones too. As these types of pests tend to control bad pest populations, things go awry when they're gone, Science Blogs stated. Normally, pest populations explode, making your small problem even worse. Once insects have arrived, creatures such as spiders will come too.