How to prevent stored product pests on your farm
Abell Pest Control
Stored product pests can be a pain to deal with. Most often, they go unnoticed until they emerge from the food they've been feeding on, the University of Minnesota noted. They aren't picky pests and will feed on any dry stored product. However, they commonly feed on grain, a staple on a farm. That means loss of product and more money spent by farmers, as these pests contaminate everything they touch. Consider these tips to keep stored product pests off your farm.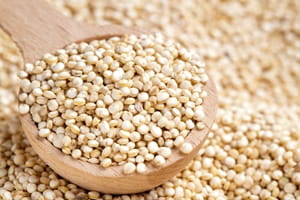 Why stored product pests are a nuisance
Though grain is cheap, it can add up quickly in mass quantities. Grain feeds a variety of animals, and if you have a big enough farm, then you have a lot of mouths to worry about. These pests are so ruthless they commit the same amount of damage crop pests do during growing season. They also can cause a domino effect of events. If the grain is contaminated, then the animals are fed less, which causes them to be a lower weight and market value, Colorado State University stated. The grain can also be valued less depending on how significant the infestation is, per the Federal Grain Inspection Services regulation, causing farmers to be forced to change their feed.
Pest Control tips
Consider these suggestions to keep stored product pests away from your farm seed.
Store properly: Store the grain in bin that is impenetrable, such as a hard plastic or metal. Make sure the feed has a top so it can't be accessed by these pests. Once the bin is empty, clean it thoroughly before adding more food. Bins that aren't cleaned regularly can develop buildup and may invite these pesky creatures. You also shouldn't mix old and new feed.


Keep the grain dry: Regardless of how you choose to store your grain, it should always be kept dry. Protecting it from water and precipitation can prevent the grain from going bad or developing mold, which can make animals sick. Corn feed should have moisture levels of 15 percent and other types of grain should be 12 percent or less. Look for damaged kernels, which can hold more moisture.


Frequently aerate: The grain should always be aerated to prevent moisture and mold from developing. It also helps regulate the feed's temperature.


Check the grain: Always keep an eye on the seed to make sure it does not have an odd odor or is too warm. All grain should be stored at a temperature below 55 degrees.