How to keep mice out of a summer camp
Abell Pest Control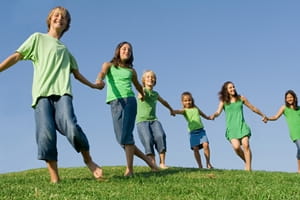 If you own a summer camp, you want to make sure it is as successful as possible. So, when you find out a small mouse has invaded one of the cabins and is scaring young campers, you're not thrilled. Consider these tips to keep mice out of your summer camp.
Why mice like summer camps
Mice are curious pests. While they may be afraid of humans, they don't mind the things humans bring along, including food and water. They also appreciate shelter, and cabins are no exception. However, mice can bring trouble to young campers. They may nibble their way through cabin holes to get in, leaving a large mess of wood shards and saw dust behind. They also carry different types of bacteria and may bite if they feel threatened. Lastly, this small pest has excretions which can break down and get into the air, creating a toxic atmosphere for anyone, Critter Catchers noted. If your campers are dealing with a mouse, there could be more than one skittering around the premises, which can be troubling. No parent appreciates their child getting sick due to a mouse, and you don't want to lose business.
Pest control tips
Control the landscaping: As mentioned, mice don't like humans. So they usually will plan their invasions for times when humans aren't around, and they like to hide in different places. One convenient place to tuck themselves away are bushes and shrubs, Cottage Life stated, which make for great temporary shelter. If you have several bushes near your cabins, or sitting up against them, this is no good. You may be inviting mice to hang out right near your cabins, and possibly get into them when they get a chance. Be sure to cut back any bushes so they don't sit directly on the walls of the cabin. You should also avoid letting the grass grow too long in the off season, as that can invite other pests such as snakes to come nearby.
Contain garbage: Many summer camps don't allow campers to bring food back to the cabins with them. However, many will try to sneak some back from the cafeteria, and others may have come with food. If they're eating in the cabin, there's a greater likelihood that mice will come crawling. Campers can spill food and crumbs in their cabins, luring mice in. Regularly inspect cabins to make sure there's no food lying around, and if there is, discard or contain it immediately.