Forget the cheese: Check out these 4 things that attract mice
Abell Pest Control
Mice are clever little creatures that will take any opening homeowners or restaurant managers offer. So between leaving crumbs out on the counter or neglecting to caulk old holes in the basement, folks around the country are unwittingly giving mice a chance to set up shop far too often.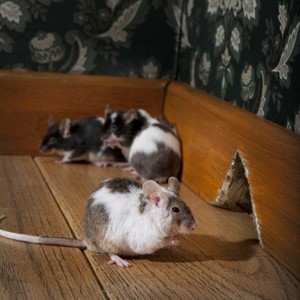 Whether you're planning on setting a few traps or interested in preventing a pest problem in the first place, knowing how mice behave and what they enjoy most is critical. Here are a few things to know that will aid your mouse control efforts.
It's not just the cheese.
You can't trust the cartoons on this one, because mice have a much more complicated pallet than they often get credit for. As Pet Mice reported, there is a long list of foods that mice enjoy. Not only can this be helpful for luring these rodents out from hiding, but it may motivate you to be more conscientious about cleaning up leftovers. While it is true mice will nibble at cheese given the chance, they are also attracted to fresh fruits and veggies. Above all else, most pests are attracted to sweets or junk food with lots of salts and fats. For that reason, cereal, leftover snacks and things like chocolate will be very enticing to any mice stalking your kitchen. Again, be sure to wipe down your counters and put away loose foods, but you may also chose to use this knowledge when setting traps.
Your yard is an important halfway-house.
According to Homeserve, before a mouse makes its way into your home, it will likely need to feel comfortable in your yard. If your property has places to hide from predators like piles of debris, long grass or bushes, mice will consider sticking around. For that reason, proper landscaping is critical for avoiding a mouse infestation in your home. If you yard is large and you enjoy having a bit of wild space, this may be unavoidable, but for many families, procrastinating on mowing the lawn can have major consequences.
Strong odors are like a dinner bell.
A mouse has an excellent sense of smell, and these inquisitive, intelligent creatures will likely be lured to your home if your trash is especially stinky. For that reason, making sure your family is cautious with waste and properly disposes of everything is essential. Compost piles may also attract mice. For that reason, be sure to invest in a storage unit that seals completely, as the smell of old food scraps can invite a whole host of curious critters.
Your old clothes make a great bed for mice.
Closing up any holes or gaps in your home's exterior will stop mice from getting indoors, but discouraging these rodents from getting too comfortable is also important. Unprotected clothes or bed sheets in an attic or basement will quickly be targeted by mice as an easy place to set up a nest. Spend an afternoon transferring your old stuff into plastic storage bins. Otherwise, you may find that a mouse has gnawed through the cardboard box that houses your winter clothes.