Do not let bed bugs come home with you after a trip
Abell Pest Control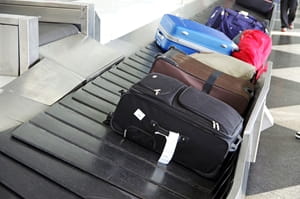 The last thing you want as a memory from your vacation is a case of bed bugs. It's bad enough if you encounter them in your hotel while you're away, but to bring them home is surely worse. Unlike some pests, they aren't disease carriers, but the itchiness, scabs and welts they leave on your body aren't any fun either. Long after they're gone, they're still likely to cause anxiety and worry that your home hasn't been fully rid of them.
One way to reduce that frustration is to call experts at a company like Abell Pest Control, which specializes in pest control that includes bed bug removal. That way, you'll be assured of a comprehensive bed bug treatment plan that will address the problem and give you advice on how to prevent a recurrence.
Before your trip
To limit the chance that you'll bring these pests home with you, do your homework on the hotels where you'll be staying during a trip. If there have been reports of bed bugs, particularly recent incidents, you may question whether the hotel staff is doing thorough pest management at their facility.
When you settle on accommodations with a clean record, it still doesn't hurt to take precautions as soon as you arrive at your destination. Always take a flashlight with you to do a simple check of your hotel room before unpacking and placing your clothes at risk of becoming bed bug carriers. Look under sheets, around the edges and seams of mattresses, behind headboards and wall mirrors and around the nightstands. If you see any tiny dots that may be feces or dead bugs, call hotel management immediately and insist that you be moved to a room on another floor.
Coming home
Even if your trip hasn't been interrupted by a bed bug scare, you could still be harboring the pests without knowing it. For this reason, it's a good idea to put your vacation clothes in a dryer as soon as you get home to kill any bed bugs and their eggs. If you wash them, use hot water.
If you don't have time to address the laundry immediately, there's an alternative. Place the clothes in airtight bags, seal them and any bed bugs will be contained until you can get to the wash. In addition, you should be extra careful about housekeeping for the first few days after you return home in case you discover any bed bugs that have made the trip home with you.