Bed bugs come from near and far to inhabit all types of housing
Abell Pest Control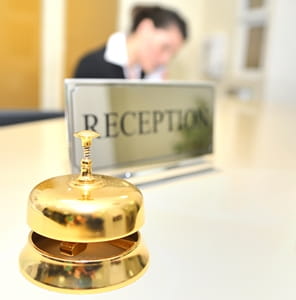 Some bugs thrive in gardens, lawns and trees. Others invade food storage areas of kitchen cabinets in homes and warehouses that supply markets and restaurants. But few are as insidious as bed bugs.
While they spread rapidly and cause major infestations in commercial or institutional settings, from college dormitories to nursing homes, they can also inhabit the bedrooms of a private dwelling. Usually in the latter case, they've come from an accommodations site like a hotel and infested a traveler's suitcase, which then gets emptied in the person's home.
Whether they emanate from bedbugs in hotels or between properties that are right next to each other, the effect is the same. They'll keep multiplying and infiltrating items like carpets, furnishings and wall mirrors until they're put to a stop.
Often, that requires the help of a commercial pest control service like Abell Pest Control, which has the resources to attack the pest issue head-on. By analyzing the scope of the problem, coming up with a treatment program and educating the homeowner or business owners of preventive steps, Abell can help halt future infestations before they begin.
Bed bugs on the move
Pest management experts have seen an increase in bed bug infestations that can be attributed to a number of factors, including more global travel by people from locales where bed bugs are thriving. As pests develop resistance to certain insecticides, new formulas have been devised, but often they're not as potent as previous pesticides because of environmental concerns.
However, those factors don't change how to respond to a bed bug problem if you find the pests have invaded your residence. Clothes and bedding that may have been infected should be immediately washed in hot water. Luggage can be vacuumed and sprayed with alcohol. Items that can't be laundered right away should be sealed in airtight bags until they're washed, and the bags should be resealed and put in the trash immediately.
Checking for signs
The reason bed bugs are so pervasive in some settings is because they feed on human blood. As a result, large housing complexes, whether they're apartments, hotels or institutional settings, provide a captive community for their nourishment.
That's why it's important to be mindful of the possibility that bed bugs can travel to your house from a vacation spot or develop from a source closer to home. Either way, homeowners have to be diligent about checking for signs of bed bug populations in their own houses and consider where they may have originated.