5 steps businesses can take to reduce the risk of a pest invasion
Abell Pest Control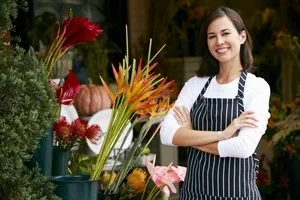 The customer is always right, and this is especially true if he or she is complaining about seeing a mouse or cockroach. Pests have no place in your organization, as bugs and rodents will turn away potential business or even lead to a possible lawsuit.
Keeping your company protected requires a proactive approach. Work with a pest removal specialist to identify the best ways to stop creatures from infesting your business. Here are just a few ideas for successfully mitigating and preventing any issues:
Invest in hygiene services
Many pests are attracted to filth, but minimal upkeep might not be enough to limit insects and other creatures from causing chaos in your store or office. Even a relatively clean bathroom

or

kitchen

can still be a haven for the kind of moisture and contamination that draws pests. Offering patrons and employees the best, most effective

hygiene services

is a way to reduce the spread of bacteria, pathogens and grime that lures in bugs. From hands-free bathroom fixtures to air filter systems, invest in a few tools that will keep your store or office as clean as possible.

Work with employees
As the people who spend the most time in your business, your staff has an intimate understanding of existing pest problems, as well as anything that could entice a hungry rat or some opportunistic

ants

. If you want to re-vamp your pest control policy or crack down on an ongoing infestation, work with your employees to identify key issues or areas of concern.
Go digital
As you build a plan, leveraging online solutions is your best bet for an efficient and effective solution. Electronic site management tools digitally organize and quantify any pest control measures. Auditors or health officials might demand such records, and with an ESM strategy, you can easily provide all necessary information.
Make a few repairs or renovations
Keeping things clean inside your business is a way to discourage hungry pests, but so long as there are easy entry ways, curious animals may still infiltrate your property. Simple repairs that address simple access points will reduce the number of pests that can come inside. Addressing a leaking pipe or old window is a worthy pursuit because it mitigates pest risk but also improves your business overall.
Work with neighbors or landlords
Your pest prevention efforts can be undermined by a neighbor that is more relaxed with animal control. If you share a building or alley way with other businesses, you need to meet with management or owners to discuss a shared approach to keeping creatures away. Otherwise their pest problems could quickly become your pest problems. If you rent a space, ask the landlord or property manager about existing protocols and voice concerns. Use your ESM strategy to cite specific examples of past problems and the steps you've already taken. Make sure you are also prioritizing proactive steps that will further reduce any instances of unwanted animals infesting your business.