4 ways to avoid bed bugs in a taxi
Abell Pest Control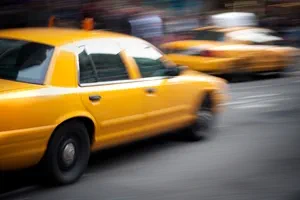 Bed bugs can really gross people out. Well, this pest is showing up more and more in types of public transportation. One of the newest additions is taxis. This is one of the easiest and most popular forms of transportation in cities, so this could become a problem fast, Allergy Technologies noted. Bed bugs can easily make their way into people's belongings and possibly their clothing. As people come and go so quickly in taxis, it may not take long for a person to become infested with bed bugs and possibly bring them home to other loved ones. Consider these tips to prevent bed bugs in a taxi from coming home with you.
Know the company
One of the easiest ways to find out whether you're getting into a bug-infested taxi is to get to know the company, Bedbug.com stated. Some companies may be notorious for bed bug infestations

, while others could have a pest-free reputation. Look into various cab companies to figure out which company may be best for you. There are plenty of websites that offer customer reviews.

Inspect
As soon as you get into the cab, it's important you check it out. Look for any signs of a pest infestation, such as egg casings, small blood stains or signs of fecal matter. These can all indicate bed bugs are running about. If you do see signs of a bed bug infestation, immediately get out of the cab and contact the company about the infestation.
Keep belongings close
Whether you're headed to the airport and have a bag or you're just bound for work, it's crucial you keep your belongings close to you. Many people will casually place them in the trunk or on the seat beside them, and this isn't always the best idea. Bed bugs love to hide in upholstery and in carpeted areas, so this could be unsafe as they can quickly make themselves at home in your belongings. Instead, keep your bags on your lap if you can. That way, there's a smaller likelihood that bugs can creep into your things. If you have a suit or other piece of clothing, don't sit it on the seat. Instead, lay it over your lap or try to hang it from a hook.
Protect yourself
If you regularly travel in taxi cabs, it may be time to keep yourself safe. Consider investing in bug-free luggage liners that can stop bed bugs from wiggling into your stuff.