Integrated pest management for office buildings
Abell Pest Control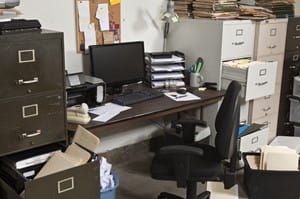 When it comes to pest management there are many constants across types of buildings. You'll find that many of the techniques you use at home also come in handy when preventing pests in an office setting. However, the scale of a large building - or only a single floor of a large building - will be quite a bit different from an apartment or suburban home. As such, your plan will have to be thought out a little more. You don't want to put out fires as they arise, but rather have a plan in place ahead of time, so when a problem occurs, you are prepared.
Why you should worry about office pests
According to the California Department of Pesticide Regulation, pests in an office can cause serious illnesses. On the flip side, the application of pesticides can also create a harmful environment. That's why it's so important to have a system in place for keeping bugs and rodents out to begin with. And if you do get an infestation, it should be treated by a professional pest control service to avoid further harm to office workers. In addition to creating and maintaining a safe working environment, integrated pest management solutions will also benefit the structural integrity of the building itself. Many pests can cause damage to older buildings that, if left untreated, could lead to serious problems.
Potential invaders
Many of the pests you might find at home could also be found at the office. The U.S. National Park Service said that carpet beetles, clothes moths, termites and fruit flies are all potential threats. Older buildings are especially susceptible to these invaders, as the building materials could have gotten damp or even damaged throughout the years. If there are cracks in the building's foundation or leaks in the roof, pests could use these as entryways into the office.
Basic prevention
Most infestations can be avoided by following the basic tenets of integrated pest management. Check that all refrigerators have sufficient power and are kept clean. Seal any foundational cracks and treat water damage as soon as it occurs. If there are a lot of potential threats outside the building, spray a pesticide around the foundation of the building - just be careful lest it gets tracked indoors.
Sometimes pests can get around the best of prevention methods. If this happens, the best thing to do is to call a professional pest control service. It's safer for the office workers and it will remove the problem completely.