How to keep pests out of a salad bar
Abell Pest Control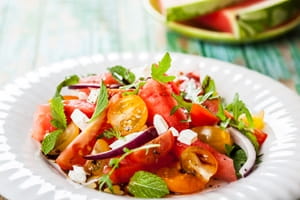 When customers arrive at a salad bar, they're eager to make a big, fresh salad with plenty of ingredients. So you can imagine their dismay when they find a bug flying around the salad bar that makes them question the bar's cleanliness. Yet it can be difficult to keep the pests out of such an enticing display, especially in warmer weather. Consider these tips to keep your salad bar clean.
Prepare well
There are a few mistakes some people make when it comes to preparing a salad bar. These include:
Barriers: Make sure that the salad bar has a few barriers, the U.S. Department of Agriculture noted. Though this won't completely keep the bugs out, it may help a little, especially for those that can't fly.


Salad dressing packets: Some bars may place their salad dressings in open containers or in bottles. This isn't the best idea, as the sweet and tangy scents can allure pests. Keep the dressing in single-serving packets to prevent bugs from getting curious.


Timing: Every salad bar should have a time limit. Set the bar up right before you plan to serve food, don't leave it out for a long period of time. Letting food sit out gives pests more opportunities to show up.


Portion right: Don't make too much of something. Instead, refill throughout the day. Leaving out large portions that will sit for long periods of time can cause you to waste food or let pests get it before customers do.
Consider temperature
When it comes to salad bar, temperatures matter. Make sure that all ingredients are kept at 41 degrees or lower, Food Culinary Professionals advised. Letting food sit at room temperature can spoil the ingredients and attract unwanted guests. Most salad bars allow you to control the temperature, but it may also be smart to put ice packs below the containers. If you're unsure of what the temperature of the salad bar is, monitor it throughout the day with a food thermometer.
Keep an eye on things
Lastly, while serving, it's important to monitor the salad bar to make sure no bugs show up. You should also make sure that no food is spilled and that all the containers stay clean. Following the proper sanitation rules can help keep pests out.