How to keep pests out of classrooms
Abell Pest Control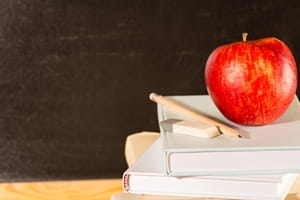 Classrooms should be a safe space for children to come to every day to learn. However, children may not feel so safe if they notice a few ants crawling across the floor or see a mouse scurry near their feet. Consider these tips to prevent pests in classrooms at your school.
Get rid of food sources
One main reason pests end up in classrooms is food. Teachers and staff can keep pests out of classrooms by eliminating any food sources, Clemson University stated. Of course, you can host snack time or indoor lunches. However, make sure that all garbage is thrown out by students and that food isn't dropped. Any spills that occur should be cleaned up right away, even if they require janitorial assistance. Small puddles and crumbs can quickly invite in pests and allow them to grow in numbers. You may also consider removing any items that help prepare food, such as microwaves or stoves. Though convenient, these areas can also welcome pests if not cleaned regularly.
Contain Trash
Any trash that you have in your classroom should be thrown out at the end of each day. If the hallways have trash bins, ensure that they aren't right outside your door, as trash can also welcome in pests. Make sure that the cleaning staff is discarding of the trash outside and ensuring that it's properly removed from the property so that it doesn't become a safe haven for pests.
Keep it organized
Clutter always attracts pests, as it gives them a place to hide. It also encourages dust and lint, which makes for great nesting. Keep your classroom organized, from making sure that the desks and chairs are in a row to having students properly stack their books and any other academic resources at the end of the day. Maintaining a clean classroom is a great form of preventative pest management.
Notice cracks and crevices
If you spot a crack in a doorway or a hole in a window screen, let your staff know right away, the National Resources Defense Council stated. You may need to contact a janitor to have it fixed, or the school may need to call someone else. Regardless, don't ignore the issue. Turning a blind eye to problems in a classroom can only encourage pests to come in and make themselves at home.