How to prevent pests in your dorm room
Abell Pest Control
If you're a college student, you've got a lot going on between classes, studying and any extracurricular activities you're involved in. So, the last thing you want to worry about is a pest problem. However, every once in awhile, pests make an appearance in dorms. Consider these tips on how to get rid of pests in a dorm room.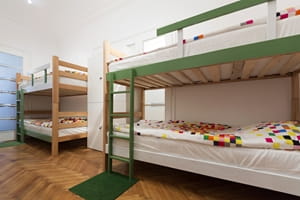 Contact Officials
Before you go into a complete panic, realize that you may not have to take care of the problem yourself. Many college dorms have emergency lines that you can call, Stanford University states. Normally, one of these is a fix-it line that students can use for any sort of property issue, from getting locked out to having a surprise guest in your dorm. You can also try to reach the housing department at the university or contact the front desk. Regardless of who you call, you will be directed to the right person who can try to eradicate the pest or pests from your room as quickly as possible. If the problem is severe, the college may contact a local pest control company to handle the issue.
Prepare for pest management
Before help arrives, there are few steps you need to take to make their job easier.
Cover or discard of any food
If you have snacks in your room, make sure they are in plastic containers or are difficult for a pest to access. If they're open, throw them out. Keeping food out is one easy way to welcome a pest into your room and also to encourage others, Combat states. Housing management will have its own ways of luring out a pest.


Remove clutter
Clean up your room a little before they show up. That means picking up any clothes, wiping off desks and throwing out trash. Making sure your room is organized gives the pest fewer places to hide, which makes the removal process a lot easier for whoever is dealing with the pest control. Clutter can also cause a person to trip or otherwise hurt themselves.


Make it accessible
You will also want to make your room accessible to whoever is coming to remove the pests. Make sure that your drawers and closets are unlocked in case the personnel need to search them. Of course, you'll also want to leave your room unlocked and write down your phone number somewhere in case there is an issue and you need to be contacted.