How industrial facilities can use organic pest management
Abell Pest Control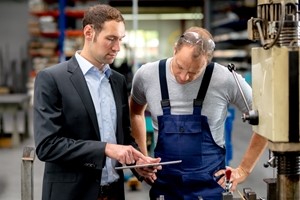 Industrial plant managers know that when faced with a pest problem, they need a solution that is fast, cost-efficient and environmentally safe. Food processors working with organic items also know the importance of keeping non-organic materials outside the facility. When looking to handle a pest infestation, these companies can come to Abell for a four-step organic facilities management program.
Step 1: Detect the pest
Prevention is the best defense when it comes to pest management. According to Food Safety Tech, your employees are typically the first to notice signs of a pest problem - so alerting them to proper protocol and working with them can help stop an infestation before it starts.
Abell can come in to look at signs of pests without stopping your daily production. There is no 'one size fits all' when it comes to effective pest management.
Step 2: Determine the problem
Are cockroaches getting into the trash or making a home in the stack of cardboard boxes? Maybe miceare taking shelter in a small hole in the wall? After identifying the pest in question, Abell can take a closer look at what's causing the infestation in order to create the best strategy to manage the problem. In addition, Abell can provide training for workers to keep pests away.
Step 3: Choose the correct control tool
There are several ways that Abell can handle a pest problem without using chemicals. These include exclusion, sanitation, and non-chemical solutions.
Exclusion works as a preventative tool to stop pests from entering a facility. When trying to keep out rats and mice, pest management professionals may place steel wool in small holes and fix wire mesh over air vents.
Sanitation focuses on maintaining cleaning practices that will deter pests from returning. In a food processing facility, that can include cleaning spills immediately or removing garbage and recycling more frequently, among other directives.
Non-chemical solutions such as pheromone or snap traps can be effective tools for stopping rodents from entering the facility. Abell can place these traps in "hot spots" where pests have been previously known to enter. Another non-chemical solution includes using boric acid to keep pests away.
Step 4: Correct and monitor the problem
To make sure that your pest problem doesn't reappear, Abell can create a monitoring system to alert you to any changes.