When to choose a home protection plan or single pest control
Abell Pest Control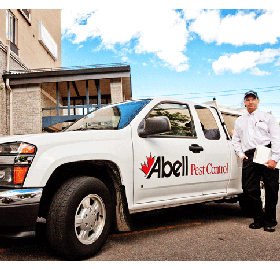 Having a pest problem is often an unsettling situation for most homeowners. You don't know whether hiring a pest control firm will end the insect and rodent issues or if you should expect a recurrence on a regular basis. Should you invest in a home protection plan that addresses a variety of potential pest intrusions or treat your home and outdoor area with a plan aimed at a particular pest?
To answer that question, consider the characteristics of your neighborhood and whether it attracts certain pests. Talking to nearby residents will help, and then you can determine if your home has some unique pest issues that neighbors haven't experienced.
The seasons and climate where you live also affect the incidence of pest infestations. The best prevention efforts, both from a professional pest control service like Abell Pest Control and by monitoring your property yourself, will be answered when you know what pests are prevalent in your environment, what conditions draw them and when you can expect their population to swell during the year.
Once you've answered those questions with a pest inspection by a trained technician, you can decide whether you need a home protection plan or should hire the professionals to address a single-pest problem.
A wide range of pests
At Abell, a thorough inspection is followed by a customized treatment plan and follow-up advice that helps you address structural and sanitation issues to minimize repeat pest intrusions. The company's home protection program is for homes with ongoing pest problems that are addressed during several inspections each year.
The program covers 17 types of pests, from common insects like spiders, fleas, cockroaches and stored products pests to those that predominate outdoors, including centipedes, millipedes, pavement ants and wasps. Mice and rats are also covered by the plan.
For treatments that focus on eliminating a single-type pest, the range of pests that Abell is able to address includes those covered by home protection services as well as a few others, including bed bugs, cluster flies, carpenter ants and wildlife intrusions.
Wood homes and brick homes may draw different pests just as an older home on a city lot will likely be subjected to different insects from a house that's located on a wooded suburban lot. The important thing for homeowners to understand is that every property is unique, even if they're right next to each other and there's been an influx of a particular pest in the neighborhood.