Tips to prevent bed bugs when buying used furniture
Abell Pest Control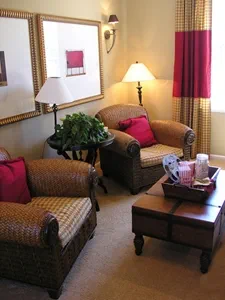 Bed bugs are a hidden nuisance. You may be unaware that you've got bed bugs until small bumps show up on your body. If you have one bed bug, you've got multiple. Bed bugs love to travel from place to place, and used furniture is the perfect spot to hide. If you're considering buying used furniture, follow these tips to avoid bed bugs.
What are bedbugs?
Bed bugs are small, nearly invisible pests. They can be found in densely populated areas and come out at night to feed on humans' blood. They're often found in hotels, motels, apartment complexes and condos, Texas A&M University noted. Bed bugs like residences where they can move from place to place. Often, bed bugs will use pipes or move through walls from residence to residence. Bed bugs are incredibly hard to eradicate - once they're comfortable, they may not want to leave.
Bedbug prevention tips
Consider these tips on how to prevent bed bugs when buying used furniture.
Be smart: There are a few basic thoughts that should go through your head before you invest in a piece of furniture. Inspect the furniture before you bring it home. Even if it's "shabby chic," some furniture may be better left behind. If you really love the piece, clean it before bringing it in the house. In the meantime, keep it in your driveway or garage if you've got one. You don't know the background story of the piece, so it's better to play it safe. If the piece is upholstered, have it steam cleaned.


Reupholster speedily: If you plan to have a piece reupholstered, don't wait. Keep it outside or away from your main living area until you do. Bed bugs can easily wiggle through upholstery, especially if the piece has any damage.


Buy furniture that was made in North America: Don't choose furniture that was made in another country. Sometimes even new furniture can carry bed bugs if it came from another country. Because it's locally made, the furniture is less likely to have picked up bed bugs along its travels. Production policies in other countries are also a little more relaxed than they are in North America.


Aim to buy hard, simple items: If you want used furniture, go for wooden or plastic pieces. Pieces that are softer, such as leather, cardboard and pressed wood, are all vulnerable to carrying bed bugs. Buying used pieces that are all one material and don't have too many spaces to hide are ideal.
If you do believe you've contracted bed bugs, don't wait around. Contact pest control professionals immediately to help eliminate these sneaky creatures from your home.