How to rodent-proof your home
Abell Pest Control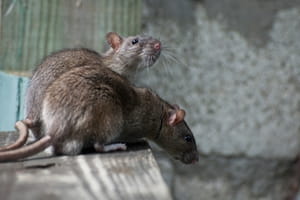 No homeowner appreciates rodents running around their home, especially because they're a sneaky and clever pest. They have a tendency to ruin your home and invite their friends along, which no one is a fan of. However, many people may be unaware of their mouse or rat problem for a long time, which can lead to severe wire damage, sickness and a massive rodent infestation. Consider these tips to keep rodents out of your home for good.
Seal well
You'd be surprised what a mouse or rodent can crawl through, Mother Earth News noted. Inspect your house each year, looking indoors and out, for any openings or holes. It doesn't take much room for them to wiggle through, and they'll be sure to find the hole. Seal up any hole that's larger than a one-fourth of an inch, which is basically the size of a pencil. Though these holes look too small for a rodent to squeeze through, they're very capable animals.
Keep food inside
If you have pet food or bird seed outside or in your garage, bring it inside, Bobvila suggested. Otherwise, if you have animals that you feed outside, such as chickens, keep the food in a tight metal or plastic container that can't be penetrated by rodents' teeth. If you keep your garbage cans outside, make sure those have a heavy lid too. Open garbage can attract rodents, but it also can attract other pests such as raccoons and skunks.
Organize things
Around your home you should aim to keep your storage areas organized. That means sheds, garages, basements and any other area that a rodent may seek refuge. If your storage space is cluttered, you're giving rodents a great place to hide. Try and keep these places organized and neat. If you have a lot of extra items, try to give some away or throw them out.
Use decoys
If you have an outdoor garden, you may be inviting rodents right up to your home. Though there's no way you can prevent rodents from accessing your plants, you can scare them off with a decoy. Try a holographic strip or a swinging decoy that moves and can appear to be a predator. It may not seem that intimidating to you, but the rodents are bound to notice it and leave your property.
If you choose to follow all these tips and still find rodents droppings around your home, don't be discouraged. Rodents are sneaky and may be able to get around your proofing tricks. Simply call a pest management company to handle the problem so you don't have to.