How to prevent wasps in your birdhouse
Abell Pest Control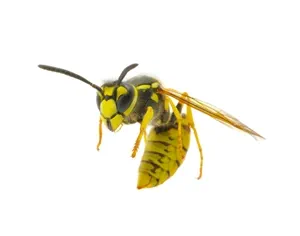 When you purchase a birdhouse, the intent is for birds to visit while you enjoy their beauty. The intent isn't to create a habitat for wasps. However, too often that's the case. Paper wasps are especially fond of taking over birdhouses. Naturally, birds are scared off by their presence and don't return for a while - if at all. Consider these tips to keep wasps out of your birdhouse.
How wasps will build nests in the birdhouse
Wasps like to build intricate nests, and the ones in bird houses are no exception, the Knoxville News Sentinel noted. These pests build nests that have multiple compartments and are shaped like an umbrella. The nests are suspended by a small stalk in the middle. Wasps like to build their nests in the spring, right around the time that birds go house shopping before laying their eggs. If birds already laid their eggs and wasps choose to build a nest, birds may abandon their young before they hatch. Paper wasps are the biggest culprits for these nests. They're called paper wasps because their nests resemble something created out of paper mache. The nests are actually made of saliva and small plant and wood fibers.
How to prevent wasps from entering your birdhouse
Use soap
For some reason, wasps aren't fans of soap, NestWatch stated. Rub a bird house with a plain bar of soap that's slightly wet or completely dry. If a bird nest is inside the house, cover the nest with paper towels until you're finished rubbing soap on the house. You could also melt the soap using a little water and heat. Place the soap on the stove until it melts. Apply the soap with a paintbrush onto the house. Soap is a good option because it prevents wasp-nest materials from sticking to the ceiling or walls. However, don't place soap lower than the entrance hole, since that can prevent baby birds from getting through.


Plug them
In the off season, keep your bird houses plugged with material until directly before breeding season begins for birds. That way, the birdhouses don't have any visitors while the birds are away.


Wait it out
Sometimes, it may be best to wait it out if you notice a wasp nest. Removing nests on your own can be a very dangerous task. Instead, be patient until the fall when the wasps have completely moved out of the nest. Then, promptly remove the nest and follow the prevention tips to avoid it happening again.
These are just a few pest control tips to keep wasps out of your birdhouse and your birds at peace.