How to prevent carpenter ants on a playground
Abell Pest Control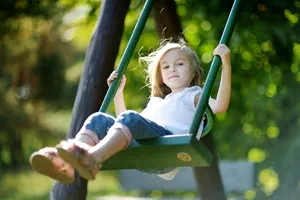 If you have a playground for your children set up in the backyard, you want to keep it as safe as possible. However, it may not be that safe if carpenter ants get into it, causing parts of the structure to erode and possibly crumble. Consider these tips to keep carpenter ants away from your child's playground.
Why carpenter ants like playgrounds
If a playground is wooden, carpenter ants may find a way to wiggle their way into it. These pests are fans of any type of wooden structure, such as decks and porches, and playgrounds are included on the list. However, carpenter ants prefer moist wood to dry wood, as it's easier to chew through. So, they tend to come out between April and September, when the weather is warmer and wetter, according to Bright Hub. If you live in an environment prone to a lot of rain, you could be in trouble. If you aren't careful and you do have a carpenter ant problem, the whole playground structure may collapse, possibly injuring any children who are playing on it.
Pest control tips
Follow these suggestions to keep carpenter ants off your playground.
Prevent rotten wood: One of the easiest ways to prevent this ant from coming near your yard is to take away its shelter, Washington Toxics Coalition noted. If you are considering building a playground or have just built one, make sure that you waterproof it or paint it. This method will keep the wood nice and dry, discouraging ants from coming near it. As an added bonus, your children may be less likely to get splinters as the wood won't be deteriorating.
Consider your environment: Usually carpenter ants don't see a playground and come running. Instead, there's a few things to allure them and make them feel comfortable. These include any firewood in your yard or shrubs, and trees that aren't controlled properly. Usually ants will create a nest here, and then venture out to see what other sources of wood they can invade. Keep ants away from your yard by containing or throwing away wood. Keep firewood in a part of the yard far away from your house and the swing set.
Regularly check for new development: Looking once a summer for carpenter ants won't be enough. Instead, look for this pest several times throughout their peak season. Most often, their nest will be on the outside of a structure and will be pretty visible to anyone investigating.