How to keep ticks away while camping
Abell Pest Control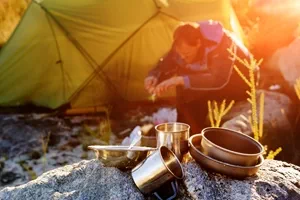 Ticks are a notorious pest on a camping trip. This pest can also spread serious diseases such as Lyme disease, a lifelong health condition that can actually take years off of some people's lives. No one wants to deal with ticks, yet they tend to be very sneaky. Consider these tips on how to keep ticks out of your campsite.
Why ticks show up
Ticks are an annoying pest and are known for living in damp, wet places. One of the places they are commonly found is anywhere in the woods. So if you love camping, there's a good chance you're going to run into a few ticks if you aren't careful. While some ticks are noticeable in size, other ticks, like the deer tick, are tiny and can be extremely hard to spot. In instances like these, you're chances of getting bit are a lot higher and that can be scary. Luckily, there are a few ways people can stay away from hungry ticks or at least reduce their chances of bringing them home.
Pest control tips
Consider these tips on how to keep ticks out of your camping site and away from you.
Try citrus:
Before heading out on a camping trip, rub down your sleeping bag, tent and all your clothing with some type of citrus product. For some reason, most insects, including ticks, can't stand the scent of citrus. Keep the ticks out by rubbing peels on your stuff before you go. For extra precaution, bring peels with you and keep them inside your tent. You'll notice how fresh your tent smells even if a skunk sprays nearby.
Use garlic:
Garlic is another natural remedy that works wonders in the fight against ticks. Make sure that you rub down the items with garlic cloves or simply bring garlic with you to keep ticks off for good. While your fellow campers may not always be appreciative of your new smell, they will be happy the site is tick free when they are headed home.
Use tick-repellent clothing:
If you are planning on going on several hikes during your trip or know that you will be in the deep woods, it is important to take precaution with what you wear. Make sure to wear clothing that does not reveal any bare skin, as ticks will take advantage. Always check yourself after a hike too.