How to keep pests out of your garbage disposal
Abell Pest Control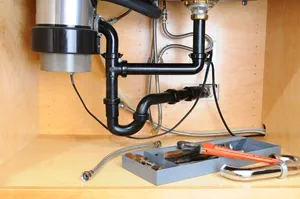 Many homeowners own garbage disposals. These items can be very useful, as they take leftover soft foods such as fruits and vegetables and grind them down into the plumbing. All people have to do is occasionally turn it on when the sink becomes clogged or there are remnants of food in the sink. Yet homeowners may be irritated when they notice that this disposal has attracted something other than food - pests. Certain small bugs may be attracted by the ground up food and will come crawling into your home through the sink drain. This can be appalling to a person who wants to keep his or her kitchen sink as clean as possible. Consider these tips to keep pests out of your garbage disposal.
Why pests end up in garbage disposals
It seems uncommon for pests to come out of a garbage disposal. However, it happens more often than you think. If you regularly use your garbage disposal, there's a good chance that food will eventually catch in one of the blades. If you're careless and don't clean your disposal regularly, this food will decompose and create bacteria on the blade. This mold will spread throughout the disposal, slowly creating an odor. Though you may not be able to smell this odor, pests will. Once pests have arrived, they may be hard to get rid of. Use these preventative tips to avoid pests in your garbage disposal.
Pest prevention tips
Try bleach
Bleach is known for its cleaning properties that are tough on germs and bacteria. However, straight bleach is also tough on a garbage disposal, which is why you should always dilute it with water first. Mix one gallon of warm water with one tablespoon of liquid bleach, Do It Yourself suggested. Don't use cold water, which can harden grease stuck in drains. Pour the mixture down the drain and let it sit for at least 10 minutes before running water down.


Use vinegar and baking soda
If you want a slightly less harsh solution, consider using vinegar and baking soda, Home Wizard advised. Sprinkle a half a cup of baking soda down the drain. Then pour a half a cup of white vinegar down. Cover the drain with its stopper and wait at least five minutes. In this time, boil water in your tea kettle or on the stove. Once the time is up and the water is fully boiling, pour it down the drain.


Consider citrus peels and ice
Citrus peels can help remove odor while lightly cleaning the disposal. Put ice and peels down the drain and grind them. Do this often to keep your disposal clean.