How to keep centipedes out of your bed
Abell Pest Control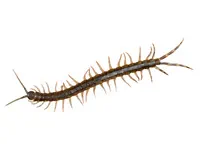 As the temperatures warm, many pests are beginning to return to the outside world, and centipedes are no exception. These creepy crawlers love any areas that are warm and damp, which is why some people may run into them in their basement. However, they're beginning to make an arrival in people's apartments, and even their beds! As appalling as that may be, these little pests are fans of getting into bed with you. Consider these tips on how to keep pests out.
Getting to know the enemy
There are a few different types of centipedes, but the most common centipede you'll find is the house centipede, Apartment Therapy noted. This bug is quite scary to look at, as it has several pairs of legs and moves very fast, usually making the person who encounters it scream. These pests like damp areas such as the kitchen, bathroom or basement, and have a tendency to come out of drains or through cracks and crevices in the floors and walls. Though this pest seems like it could kill you, it only hurts other bugs. It's actually a natural pest repellant. It isn't afraid to take on cockroaches, flies, moths, termites and even bed bugs! So if you have a problem with any of those pests, it may be the reason for house centipedes' arrival. However, most people still don't want them around given their frightening appearance and unexpected behavior.
Pest control tips
Get rid of their food source: As mentioned, this bug tends to feed on other bugs. So, if you have a house centipede problem you most likely have another pest problem. Get rid of the other kinds of insects you have roaming the house to get rid of the house centipede. Once their food supply is gone, this pest will have nothing to do.
Close off their entrances: There are a few spots in any apartment or house that are notorious for bringing pests in. These include shower drains, sink drains, doors, windows, and small cracks in floors and walls. House centipedes aren't that wide and they aren't that tall, so they don't need the largest opening to get through. If you suspect these pests are coming up through a drain, keep a plastic sandwich bag filled with water over the drain to keep centipedes out, the Albuquerque Journal recommended.
Cut back the flora: Cut back any shrubs or bushes that may be housing centipedes in your yard. These may create nesting areas for centipedes before they come into your home.